Remote desktop servers
The ME Department maintains Windows remote desktop servers for access to engineering software licensed by the department. Any current student, staff or faculty member with a valid UW NetID can access these servers. See below for access instructions.
Note that after 24 hours of inactivity or 1 hour after disconnection, your session will be automatically logged off and upon log off, any files you have saved locally to the C Drive will be scheduled for deletion. Please save your files to the U Drive on the servers.
Access instructions
If you are connecting from a Mac for the first time, download the Microsoft Remote Desktop client from the Apple App Store at https://itunes.apple.com/us/app/microsoft-remote-desktop-10/id1295203466. If you are using a Windows Computer or have already downloaded the Microsoft Remote Desktop Client for Mac, continue to the next step.

If you are connecting from anywhere other than the Seattle campus, you must download, install and run the Husky OnNet VPN client before you'll be able to connect. More information and download links for the Husky OnNet VPN client are here: https://itconnect.uw.edu/connect/uw-networks/about-husky-onnet/use-husky-onnet/. If you are connecting from on-campus, continue to the next step. If you have already downloaded and installed the Husky OnNet VPN client, connect the Husky OnNet VPN Client before continuing to the next step.

Download the following RDP file: ME Remote Desktop RDP File and double click it to begin your session. When prompted for username and password, use your uw.edu email address in the user field and your NETID password in the password field. If this does not work for some reason, you may also try to setup the connection manually by using the instructions for a manual connection below.
Manual access from other operating systems and RDP client applications
Access from a wide variety of other operating systems and third-party remote desktop clients is also possible. To do this, you will need to create a new connection with the following information. Note that you still need to use the Husky OnNet VPN client described above when connecting from off campus, even if you have setup your connection manually.
Address: remotedesktop.me.washington.edu
Username: (Your UW NetID)
Password: (Your UW NetID Password)
Domain: NETID
Additional help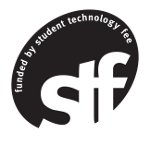 If you have any further questions or need assistance beyond the instructions given above, contact ME Computer Support in MEB 261, by email at mehelp@uw.edu or by phone at 206-616-1867.
This service has been partially funded by the Student Technology Fee. More Information on the Student Technology Fee is available at https://uwstf.org/