July 10, 2017
Image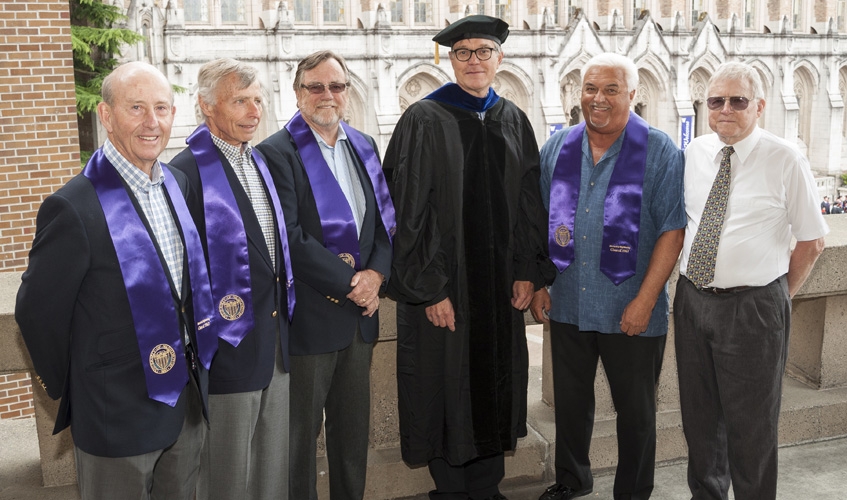 From left to right: Per Valbo, Stein Skattum, George Ringstadt, ME Professor and Chair Per Reinhall, Dale DePriest and ME Professor Ashley Emery.
Special thanks to the Class of '67 graduates who joined us at this year's graduation celebration! The following alumni were honored with a 50th reunion reception and recognized during ME's graduation ceremony; a hosted luncheon followed the festivities:
Dale DePriest, BSME
Keith Johnson, BSME
George Ringstadt, BSME
Stein Skattum, BSME ('64)
David Tegeler, BSME
Per Valbo, BSME
For 2016-17, ME awarded nearly 160 bachelor's degrees, 80 master's and 20 doctoral degrees to graduating students.
This year's graduation address was delivered by Allen D. Israel, BSME '68. Israel is a senior member of Foster Pepper PLLC, where he has practiced business law since 1978. He shared his perspective on the usefulness of a ME degree in non-traditional career pathways.
For those interested in information about future 50th reunion gatherings and other ways to stay connected with ME, please contact Sue Brennan at suemb7@uw.edu.