Vision Strategic plan Dealing with harassment guide Bias, discrimination and sexual harassment reporting and resources ME Diversity and Outreach Committee Mental health services Student engineering societies Other support resources Meet the team
The best things we do as mechanical engineers, we do as a team and as a community. We value the perspectives and contributions that each unique individual, including women, ethnic and racial minorities, LGBTQ+, differently-abled, veterans and underserved individuals, can bring to our discipline.
Vision
Our vision is to promote a community where students, faculty and staff can excel, provide and take advantage of diverse perspectives. Our focus will be strategically recruiting and retaining the best students, faculty and staff and engaging on equity, diversity and inclusion (DEI)-related topics. We also aim to build bridges between other departments to create a sense of community. Our goal is to create an environment that reflects the society we live in and represent that society in a positive light.
Strategic plan 2021-2026
This plan is a process in which ME's Diversity and Outreach Committee has focused on a vision for the future and identified the department's goals and objectives. The process includes establishing a plan in alignment with the College of Engineering and the overall university climate.
Dealing with harassment at ME guide
The Mechanical Engineering Graduate Student Association (MEGA) has created an interactive guide to help you understand and navigate possible options for dealing with any incidents of harassment or bias as an ME student.
College of Engineering's Incident Reporting tool
This form above is for non-emergency incidents. If your immediate safety is at risk or you perceive imminent harm to yourself or others, please call 911. UW SafeCampus is also available 24 hours a day at 206-685-7233 to anonymously discuss safety and well-being concerns. This includes support following experiences of sexual assault, sexual harassment, stalking, and/or relationship violence.
Bias, discrimination and sexual harassment reporting and resources
This form is for more extreme incidents with a focus on bias, discrimination and sexual harassment. If you are in danger please call 911 immediately.
Mechanical Engineering Diversity and Outreach Committee
ME's Diversity and Outreach Committee is focused on developing and implementing ideas for improving and supporting the recruitment of undergraduates, graduates, postdocs, faculty and staff of all backgrounds, particularly those from underrepresented groups. Please email our committee or contact us per the interactive link if you have questions, suggestions or concerns.
Faculty representative: Brian Polagye
Staff representative: Corey Clay
Student Diversity and Outreach Committee Representatives
Kellan Kazuo Yoshikawa kyoshi2@uw.edu
Tyler Williams tjwill@uw.edu
Rola Eltantawy rtant@uw.edu
Ivana Radovanovic iradov@uw.edu
Mental health services
SafeCampus will listen to your concerns and provide guidance and safety plans tailored to your situation. These trained professionals will talk you through options and connect you with additional resources if you want them. For more information, give us a call or visit our What to Expect page.
The UW Counseling Center is dedicated to its work, seeking ways to enhance the UW Student Community's access to wellness resources within and beyond UW. They strive to create a safe environment for students to explore and overcome challenges connected to life and learning.
Student engineering societies
Engineering students can find opportunities for community and support within an array of organizations, including many that connect engineers from specific racial, cultural, and diverse backgrounds.
Mechanical Engineering student groups
MEGA is the ME department's Graduate Student Association that aims to coordinate professional development opportunities and help graduate students connect with each other.
The UW American Society of Mechanical Engineers' (ASME) mission is to promote peer relationships and professional engineering development for ME students.
Mechanical Engineering Students Against Racism (MESAR) is a student group established to dismantle systemic racism in the broader engineering community.
Explore other support resources
UW affiliated resources
Our mission is to provide leadership to the University community in achieving employment and educational access for individuals with disabilities.
25 credits total. A maximum of 10 credits from a department may be applied toward the Diversity Minor, including the student's major. A minimum of 15 credits must be completed in residence at the UW. For a complete list of course options, see the courses page.
We facilitate and enhance a brave, affirming, liberatory, and celebratory environment for students, faculty, staff, and alumni of all sexual and gender orientations, identities, and expressions.
The UW Alene Moris Women's Center is a catalyst for change. We disrupt cycles of oppression and break down gender-based barriers through transformational education programs, leadership development, and advocacy for girls and women.
The HUB is a department within the Division of Student Life, is funded in part by the Services and Activities Fee (SAF) and relies on its professional and student staff to carry out its mission to enrich student engagement.
Meet the team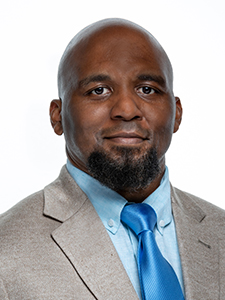 Corey Clay he/him pronouns
Diversity Equity and Inclusion Officer at Mechanical Engineering
Biography
Corey Clay serves as the Diversity Equity and Inclusion Officer (DEIO), which is a new role at the University of Washington, College of Engineering (CoE), Department of Mechanical Engineering (ME). Under the direction of the Associate Dean for DEI (AD for DEI), the DEIO provides leadership, coordination, and collaboration for a comprehensive approach to building a vibrant culture of diversity, equity, and inclusion (DEI) in ME. The DEIO guides the implementation of the UW Mechanical Engineering DEI strategic action plan supporting the CoE ethos where everyone can contribute and succeed. Corey actively engages students, faculty, and staff to promote behaviors, attitudes, policies, and practices that support an environment of inclusion and equity for all and a campus community that embraces DEI as dimensions of institutional excellence. The ME DEIO role has a dual reporting structure to the AD for DEI and the ME Department Chair.