June 25, 2018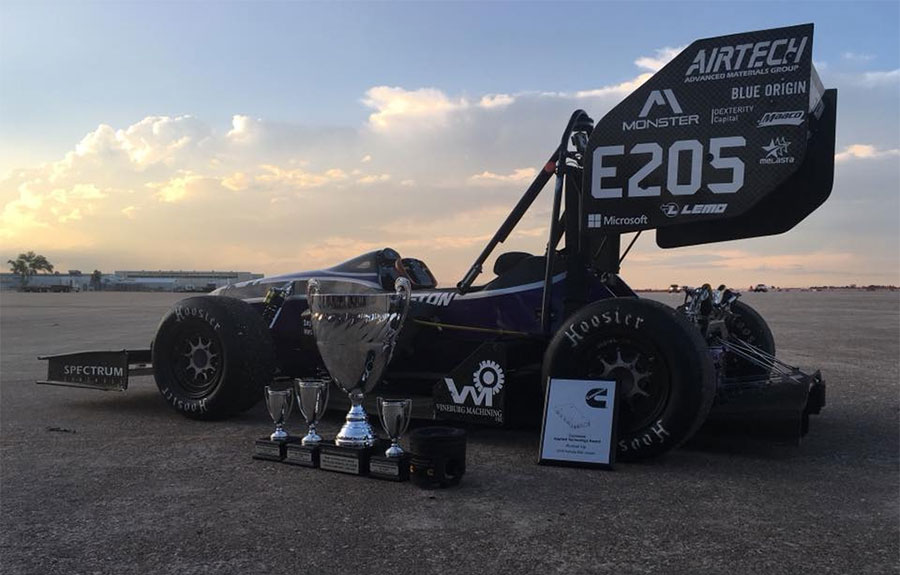 Congratulations to the UW Formula Motorsports team for placing 3rd and picking up several additional awards at this year's Society of Automotive Engineers (SAE) competition in Lincoln, Nebraska!
In addition to its 3rd place overall win, the UW team scored highly in several subcategories: 1st in endurance, 2nd in engineering design and 3rd in business presentation, and was the runner-up for the Cummins Innovative Design Award.
While the team has achieved great success with combustion vehicles at competitions in previous years, this was the first year it focused solely on electric. Great work – Go Dawgs!