Meet Scott Rewinkel, Shelby Brunke and Minh Tran, three ME alumni currently working in different areas of health care. We recently sat down with them to hear about the professional pathways they carved, how ME helped them on their way and their advice for current students interested in this ever-growing field.
Scott Rewinkel, M.D. (BSME '07)

Vascular Neurology Fellow, Oregon Health and Science University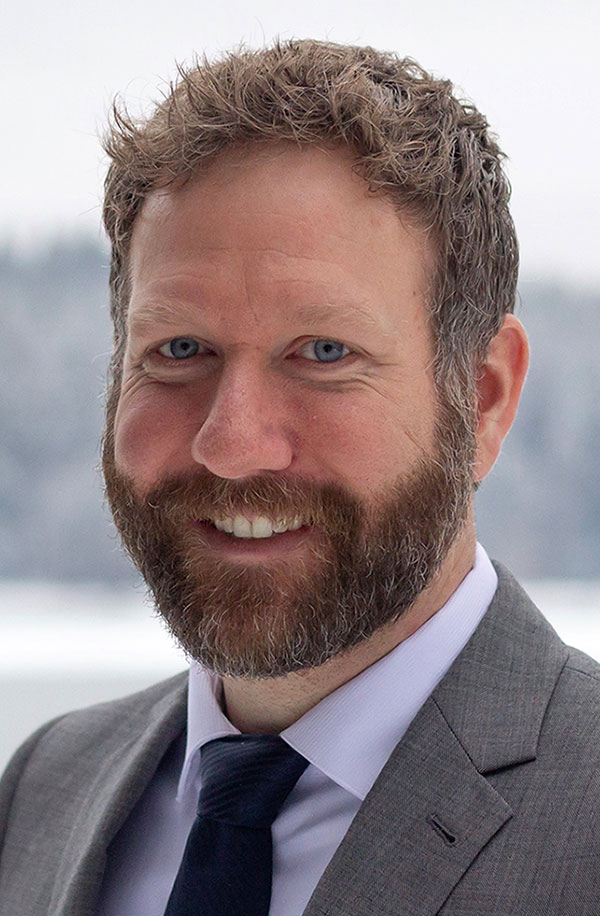 Tell us about how you moved from mechanical engineering into neurology.
I come from a family of engineers, so I'd never thought about pursuing any career outside of engineering while growing up. My first exposure to health care wasn't until I was an undergraduate ME student when I enrolled in a bioengineering lecture series. I was fascinated by the idea of applying engineering principles to the human body, and it started me thinking about careers in medicine. My interests were initially in orthopedics, but once I was in medical school I found myself gravitating towards patients with neurological diseases. This led to a neurology residency and to my current position as a vascular neurology fellow, where I specialize in the treatment and prevention of diseases that impact blood vessels supplying the brain and spinal cord — the most common of which is stroke.
How did ME help set you up for success in neurology?
Without a doubt the biggest skill that translates from ME to neurology is complex problem-solving — the ability to identify and understand multiple variables and then systematically apply them to help you make decisions. Additionally, there are applications of every major subdivision of ME within medicine — fluid dynamics, strength of materials, thermodynamics, etc. A great real-world example of fluid dynamics, and one that I commonly see as a vascular neurologist, is how blood flows through damaged and narrowed blood vessels. It may not seem obvious at first, but ME really does help you understand how the human body works!
What advice do you have for ME students considering medical school?
You don't need a traditional life-sciences degree to attend medical school. Medical schools highly value students from diverse backgrounds like engineering. Start volunteering or job shadowing in an area of health care that interests you. You'll learn what it's like to work with patients, and it will help you identify your interests within medicine. Also, reach out to your pre-medical academic advising office. These offices are a wealth of information and can be especially important for non-traditional pre-medicine students.
I would also recommend getting involved in extracurricular activities like clubs or other student organizations. When I was student, I was a member of the ME Human Powered Submarine team. These organizations provide opportunities to gain experience in leadership and project management — skills that will be valuable no matter what career path you follow.
Shelby Brunke (Ph.D. '01)

Director of Program Management, EchoNous, Inc.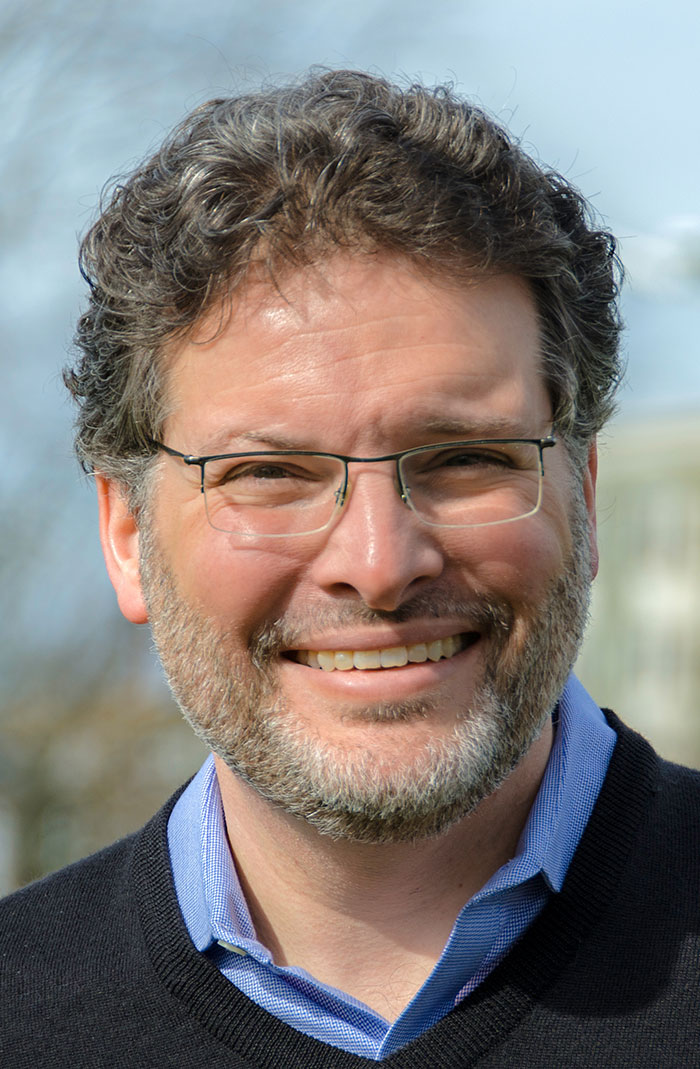 What is EchoNous? What do you do there?
EchoNous is a medical device start-up devoted to delivering ultrasound-based tools that solve real clinical problems. Typical ultrasound systems require dedicated clinical space and trained specialists to operate the equipment. By leveraging electronics miniaturization and artificial intelligence (AI), we're making this technology portable and less reliant on expert knowledge, thereby making these tools accessible to a broader range of clinical users.
I'm responsible for multiple aspects of medical device product development, from high-level product definition to project execution and ensuring completion of the deliverables necessary to market a medical device. I find it inherently motivating to be part of improving health care for patients. I like collaborating with clinicians and enjoy the process of designing and delivering meaningful solutions.
What skills did you learn in ME that you use in your career?
Being able to offer innovative technical solutions starts with a solid science and engineering foundation, and I built this at the UW. As a ME graduate student, I learned "how to learn" — a skill I use every time I approach a new clinical application or assess a new technology. In particular, I have learned that engineers must be comfortable working through the ambiguity that is common when dealing with complex problems and prepared to adapt our work as new information presents itself. This is incredibly relevant to my work as an engineer developing medical devices.
What advice do you have for ME students interested in medical device development?
Build solid science and engineering skills and cultivate a life-long love of learning to stay abreast of technical developments. Take advantage of all the UW has to offer — attend seminars and lectures, audit classes, secure internships, collaborate across disciplines. The university is a great environment to learn about a wide array of engineering.
Regarding health care innovation, find small ways to get immersed in the clinical space. Read journal articles on topics you find interesting or subscribe to podcasts by clinical experts. As an engineer working in health care innovation, you will work to bridge the gap to clinical application. The more familiar you are with clinical jargon and perspective, the more effectively you can connect with experts and understand the clinical need.
Minh Tran (BSME '18)

Product Design Engineer, Philips Healthcare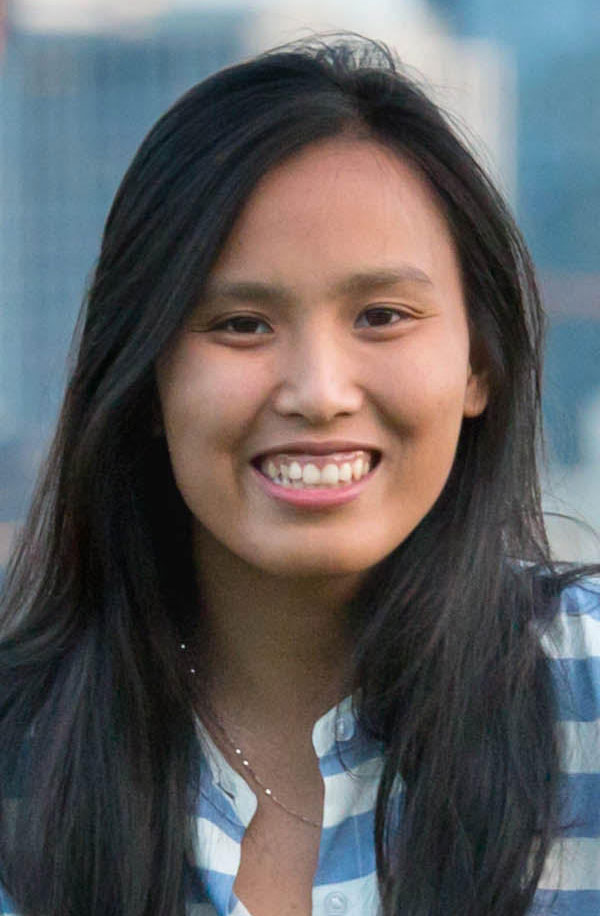 How did you get interested in mechanical engineering and health care?
In my first year at UW, I was set on pursuing nursing due to my strong interest in health care. However, after taking many general classes, I was drawn to engineering. Especially after I took ME 123, "Introduction to Visualization and Computer-Aided Design (CAD)," I found a new interest in using the CAD program for mechanical design. This interest continued to grow after seeing how I could apply classroom theories to my design. That's when I saw the potential for aligning engineering design with my passion for health care. I decided to pursue mechanical engineering with a focus in health innovation.
What sorts of health product design projects have you been involved in?
I am new in my career but was lucky enough to be involved in several health-care device developments as an undergraduate. An early opportunity was working in Professor Eric Seibel's Human Photonics Lab, where I used my design skills to fabricate a custom tooth mounting stage for microCT imaging to assist with the lab's fiber endoscope imaging research. During an internship at D.E. Hokanson Inc., I designed and built a blood flow simulator for use in product testing. While interning at Philips, I worked with a team of engineers on prototyping and testing internal components for their new automated external defibrillator. Next at Philips, I will focus on oral health-care product design and development (such as toothbrushes and other oral cleaning products). Thanks to experiences like these, I understand that this field is not just about creating new products, but it is more about improving the quality of people's lives.
Any advice for current ME students who want to work in health care?
Get involved with activities beyond the classroom, even if they don't seem directly related to engineering and health innovation. The UW offers several clubs and activities; you can draw many lessons from them that you'll use in your work. Stay inspired through learning from classmates and professors and by attending workshops and seminars. If you're passionate about improving health care, keep working to develop your expertise. It's a rewarding field that welcomes individuals of all backgrounds.
---
Learn more about ME's commitment to health innovation.
Originally published January 9, 2019