By Chelsea Yates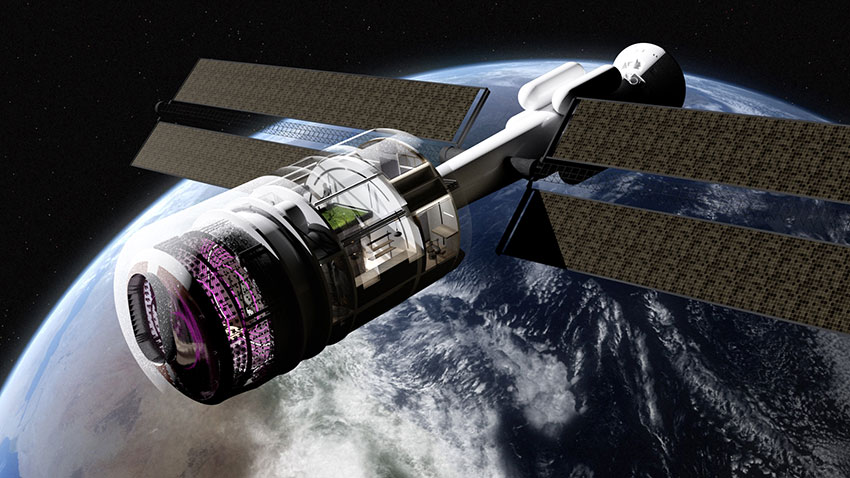 Getting humans into space is a great challenge; understanding what their life will be like once there is even more complex. What will people need from their living and work environments, and who's going to design those spaces?
Makoto Eyre hopes he will. An architectural designer turned engineering student, Eyre is building a foundation in biomechanics and engineering design through ME's post-baccalaureate (post-bac) program. Developed for students who have a bachelor's degree and want to work toward a second in another academic area, post-bacs give students the chance to fill in courses not taken during their initial degree program without having to start over from scratch.
Eyre, who received his bachelor's degree in architecture from the Rhode Island School of Design, recently talked with us about why he decided to study mechanical engineering, what pivoting from professional work to full-time student has been like, and how taking a year of classes at North Seattle College helped smooth the transition.
Why did you decide to pursue an engineering post-bac?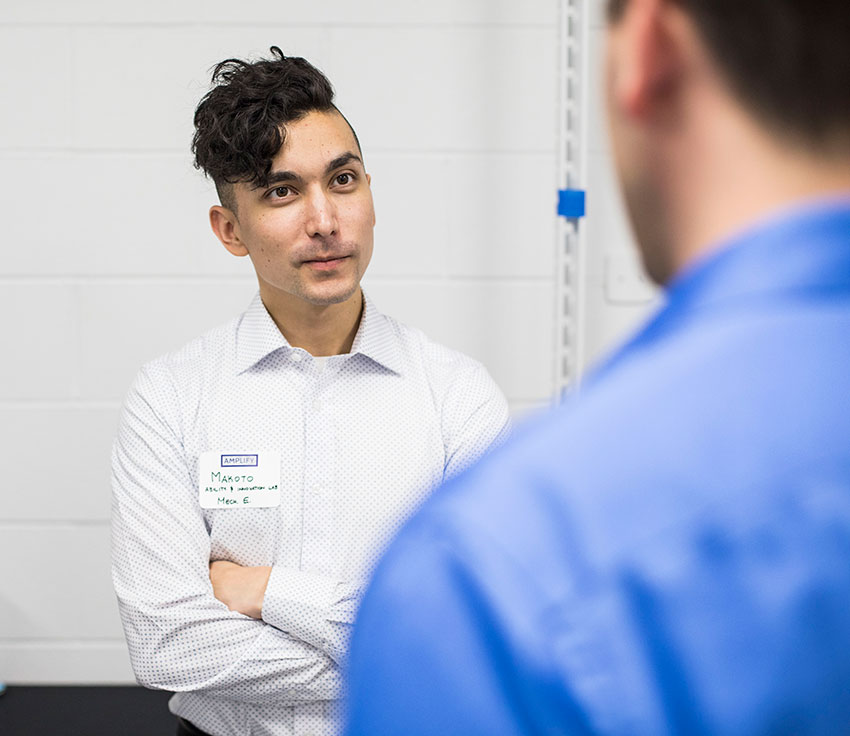 To pursue my interest in space architecture, I need to develop a process that sits between engineering and design. I felt like I needed to build a solid foundation in engineering and science to articulate the ideas of space habitation. ME's post-bac program is allowing me to do just that — augment my design background with STEM training to nourish a multidisciplinary problem-solving process.
Why did you decide to study ME?
I became captivated by humanity's push to become a spacefaring civilization and sought to develop a way to apply my design background to this task. What will life be like once more humans are in space? What devices and vehicles will be needed, and how will we develop them? These are complex questions, and answering them will require innovation in the area of biomechanics and human factors.
UW ME researchers are doing great work in these areas. They're not simply developing products and methods for users, but with them — incorporating the user's input and experience at all stages of development. This is such an important part of research and design; it's great to be in an academic environment that appreciates this.
What was it like to pivot from full-time professional work in one area to becoming a full-time student in another?
Leaving my job to go back to school seemed like a pretty big risk. I invested a lot of time exploring and planning different routes to my end goal. Ultimately I realized that returning to architecture is always an option, and as the pieces started to line up, the apparent risk dissolved. I took engineering classes for a year at North Seattle College and then applied as a transfer student to UW. I knew I wanted hands-on research experience with biomechanics and human factors, so while I was at North Seattle I connected with ME professor Kat Steele's Ability & Innovation Lab. I've been grateful to work with her team the entire time I've been on campus.
Tell us about your research in the Ability & Innovation Lab. How does it relate to designing environments for space?
I'm interested in how built environments impact the human experience and how we can make these interactions better. In the lab I'm gaining experience with the tools, design processes, and prototyping necessary to investigate human biomechanics. The human body is itself an amazing machine. We use electromyography and motion capture tools to understand how bodies work; these technologies apply to understanding how our bodies are influenced by physical environments, too, whether on Earth or in space.
Right now I'm assisting ME Ph.D. student Michael Rosenberg to better understand and advance the design of ankle-foot exoskeletons (orthoses) for individuals with cerebral palsy. Improving the way these devices are designed will improve the wearers' interactions and experiences with them. I'm grateful that my hands-on training in biomechanics research carries the weight of potentially improving the standard of living for others.
How are architectural and engineering design similar?
Both are grounded in problem-solving; they differ in the way they deal with details. Engineering takes advantage of mathematical modeling to iterate through solutions, while architecture / design iterates visually, making use of the subjective yet efficient mechanism of refined sensibility. Testing is crucial to both; in engineering this happens through prototyping and in architecture through models and mockups.
Have you found ways on campus to feed your interest in aerospace?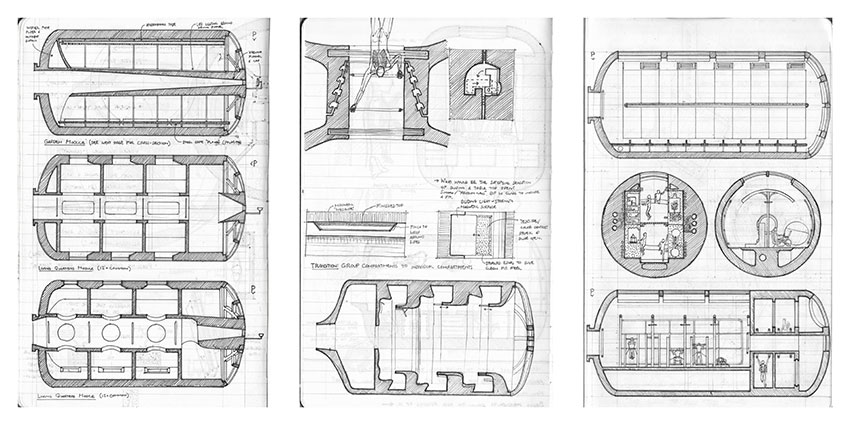 At North Seattle College I got involved with the Rocketry Club, so when I transferred to the UW I joined the Society for Advanced Rocket Propulsion (SARP), which designs, builds and competes a high-powered hybrid rocket each year. I'm on a subteam that deals with autonomous controlled descent. After our rocket reaches its intended 30,000-feet peak altitude and starts its descent, we want to be able to control its landing so recovering it will be more efficient.
What advice do you have for others considering returning to school for a career shift?
Have a plan, and remember that you have a skillset to fall back on. You don't have to dive in all at once, but it helps to have a narrative to stay on target. Remember that institutions are made up of people, and people like to help. Making a career transition can seem like it involves a lot of hurdles, but humans thrive on collaboration and comradery, so if you speak to the humanity of others, your task will become more manageable.
---
Learn more about applying to ME as a post-bac student.
Originally published March 1, 2019