By Andy Freeberg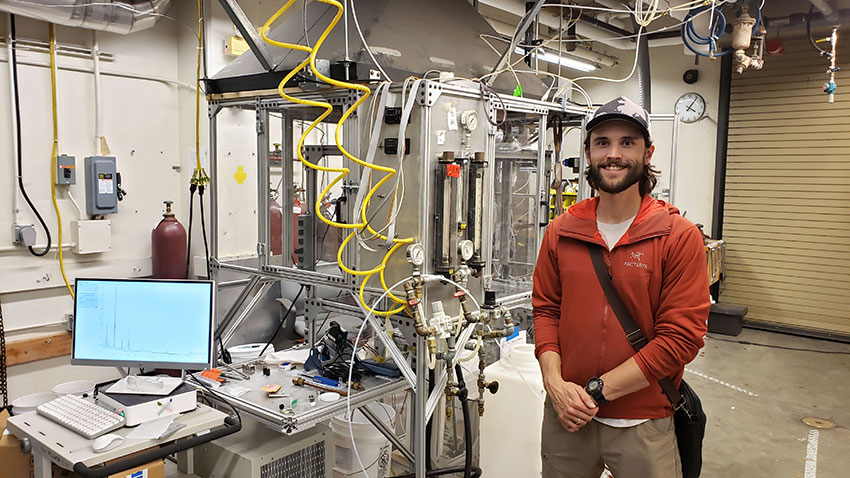 The 2020 Alaska Airlines Environmental Innovation Challenge (EIC), hosted by the UW Foster School's Buerk Center for Entrepreneurship, named Aquagga, co-founded by members of UW Mechanical Engineering (ME) and the University of Alaska Fairbanks (UAF), as $15,000 Alaska Airlines Grand Prize winners, extending the ME department's streak to two years in a row.
In a competition that was held completely virtually and included a strong showing from ME with four teams named as finalists, Aquagga's patented technology for destroying toxic and hard-to-treat PFAS chemicals wowed judges and earned them both the grand prize and the $1,000 UW Grand Challenges Impact Lab domestic prize.
"Forever chemicals"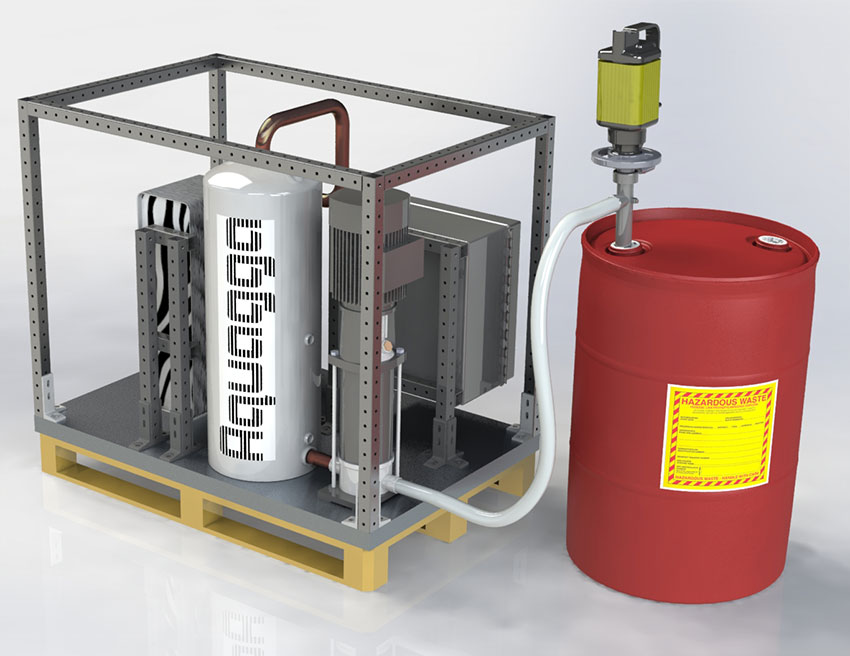 Per- and polyfluoroalkyl substances (PFAS) are hard to break down. That sturdiness makes them excellent for any kind of product that resists sticking, staining, grease or corrosion, but once they leave those products and leach out into groundwater, the same property makes them a stubborn and pervasive toxin. PFAS are so ubiquitous that they've been found everywhere from newborn babies to polar bears.
The most concentrated application of PFAS is in firefighting foams that put out oil, jet fuel and other hard-to-extinguish fires. In locations like firefighting training centers, airports and military bases, where specialists learn to use these foams, trainers were initially instructed to simply hose off the foam like soap. The result are hot spots, such as an airport in Gustavus, Alaska, where plumes of PFAS-contaminated soil created harmful levels of toxins in the drinking water supply.
Aquagga's roots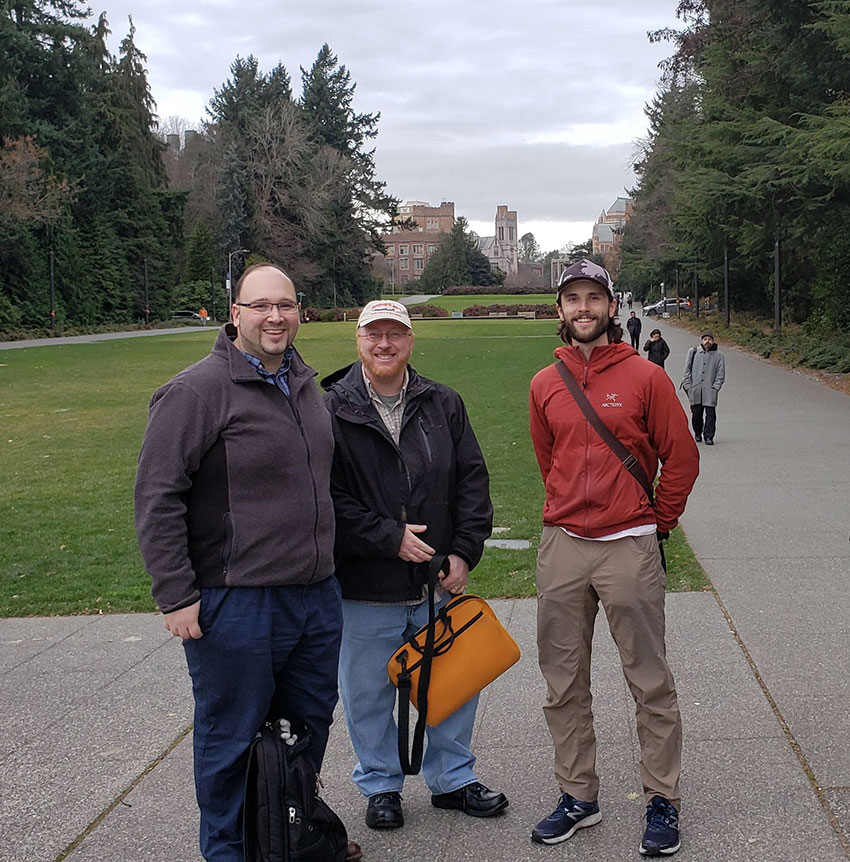 But Aquagga didn't initially set out to confront the havoc of PFAS. The origins of the company began with hardware invented by Jon Kamler during his doctoral work at UAF. Part pressure-cooker, part pressure-washer, but turned up to 11, his device takes advantage of the ability to 3D print durable metal alloys to overcome many of the challenges of using supercritical water to treat toxic waste. "Instead of having armies of pipe-fitters to put the thing together, you just print it out," describes Kamler.
Kamler patented his designs and connected with entrepreneur Nigel Sharp, who helped get an Alaska Seed Fund grant to kickstart their project.
The third major piece came together when the pair approached Brian Pinkard, a graduate researcher in ME's Novosselov Research Group who happened to be living in Anchorage that summer. Pinkard joined the team with the help of an NSF I-Corps grant, which supports researchers who are exploring ways to apply their advances to industries. At the time Aquagga had many ideas for their technology, but meetings with industry sharpened their focus.
"In the lab you think, wow, this technology can do this really amazing thing," says Pinkard. "But then you go actually talk to people and they say, 'yeah, that's great but we don't really have that problem.'"
The team conducted roughly 180 customer discovery interviews. After talking to industries doing PFAS cleanup, they realized that they were onto something.
Finding a product-market fit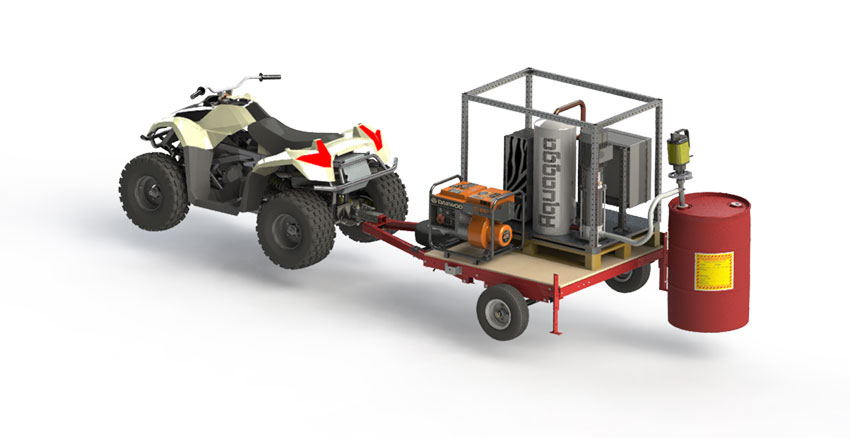 As the extent and risks of PFAS contamination have become clearer in the past decade, efforts and regulations aimed at cleanup have escalated. In many cases this means multi-million-dollar remediation projects. Environmental firms pump ground water or clean soil by literally excavating the earth and running it through massive filtration systems.
"Picture an industrial-sized Brita filter," describes Pinkard. "And then what happens is the PFAS concentrates in the filter and ultimately the problem is the concentrated PFAS. That's what they don't have a good disposal system for."
Projects are left with barrels of toxic, indestructible PFAS waste. But it is those barrels where Aquagga finally found their product-market fit. Because the Aquagga system is so scalable, the team envisions it being deployed site-to-site for short periods of time, rather than built and installed on a permanent basis.
Competing in the EIC
With their experience in I-Corps and the addition of Chris Woodruff (MSME, '19), Aquagga says the EIC was a natural fit for them. Even with the curveball of an all-virtual format in response to the COVID-19 crisis, the team felt confident.
"It was actually energizing and fun," says Sharp of the Zoom-based virtual competition. "It reminded me what a really good trade show booth can feel like, where you have people coming by to talk to you and you're trying to funnel everyone through."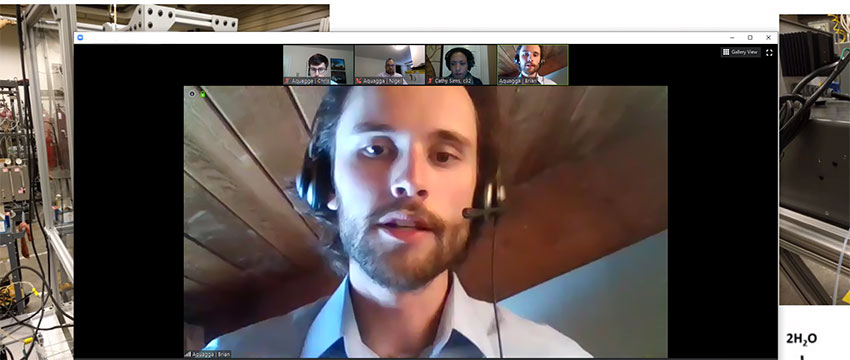 With the benefit of the EIC prizes, Aquagga is now seeking supporters to help them get a pilot system deployed next year. While their lab-scale tests have been promising, the team is eager to see the system out in the world removing PFAS from the planet.
Pinkard notes that the company name Aquagga is a portmanteau of aqua, a reference to the clean water they create, and a quagga, an extinct subspecies of zebra. "The zebra company is like the antithesis to the unicorn company," explains Pinkard. "Positive environmental and social impact is one of our main drivers, not just profit."
Originally published April 24, 2020