June 8, 2020
Image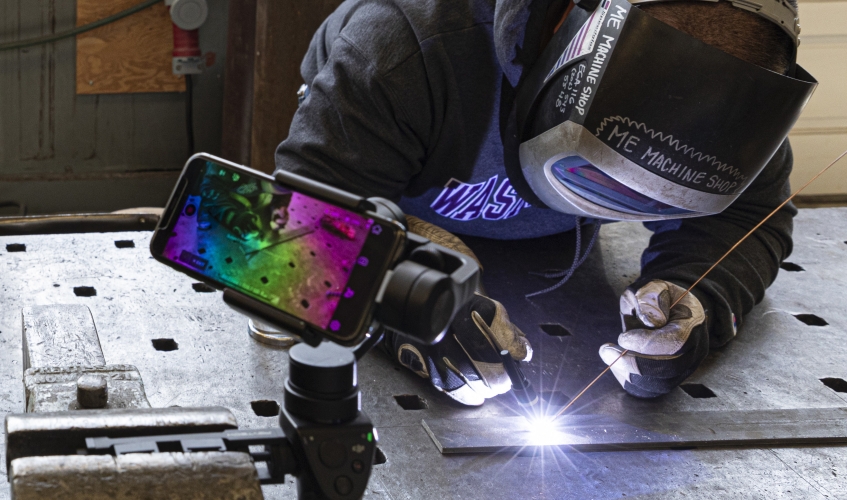 This spring, the UW transitioned to a fully online education model in light of COVID-19, requiring instructors to quickly adjust and implement their courses remotely.
Undoubtedly, the requirement has been a challenge. Instructors scrambled to gather drawing tablets, test software and recreate lesson plans. Meanwhile students have had to navigate the demands of a very different learning environment. Student engineering competitions, a highlight of the year, have been canceled or changed to design-based formats.
But engineers are problem-solvers, and amidst the difficulties, many of ME's faculty, staff and students have stepped up with determination and creativity.
Engineering Innovation in Health
One of ME's major capstone programs, EIH's year-long curriculum typically culminates during spring quarter with a working prototype addressing a healthcare solution. Without access to campus labs and facilities, this year's EIH students have been given more flexibility in their final projects.
To the surprise of instructors, many students have persevered, dividing up duties and setting up at-home work benches, 3D printers and testing systems to carry on with their prototypes. "At this point we understand how impactful our solution could be in bettering the lives of others, and frankly the entire class was just itching to build, construct and execute," says ME senior Shayla Payne. "It's important to acknowledge the disappointments associated with what we no longer can do, but it's even more important to find what we still can do, because that list is longer!"
ME355 – Introduction to Manufacturing Processes
When it became clear even lab classes would need to be conducted virtually, ME instructional technicians Eamon McQuaide and Reggie Rocamora knew they had a tough situation. One of their primary responsibilities is to train students on machine shop tools, a lab component that's very hands-on and typically enjoyable for ME students, and also a requirement for many to graduate.
They quickly set out to produce short videos of machine shop demos. Since the students would be missing out on the real-life experience, they decided to make the videos not just instructional but also fun, adding campy music and graphics to keep students engaged. Covering topics like countersinks, welding and boring, their videos are anything but boring.
"Everything is a design problem," says McQuaide. "This situation forced us to think about the underlying concepts and make supplemental content we can use in the future."