By Andy Freeberg
July 9, 2020
Image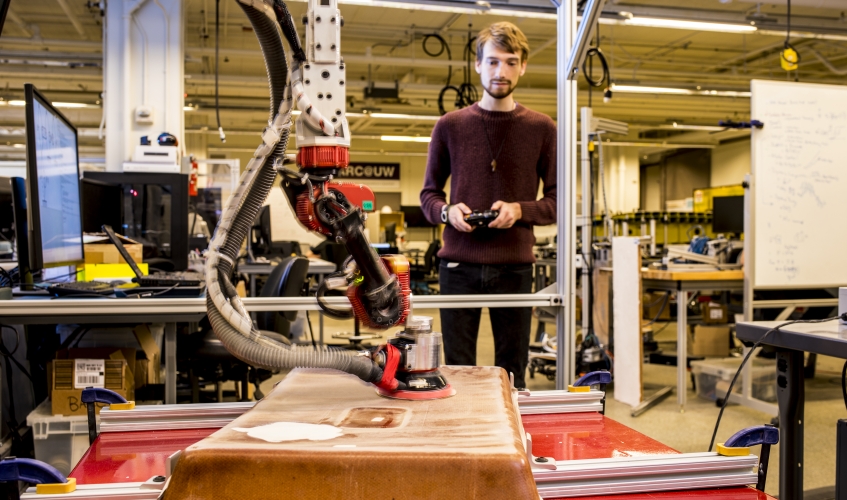 With industry leaders like Boeing and Amazon, the Seattle region is one of world's epicenters for the use of advanced robotics in industry. But where can someone interested in building their capabilities in robotics go to train up and further their career?
As part of a major project by the Advanced Robotics for Manufacturing (ARM) Institute, the University of Washington is leading a canvassing effort to identify all of the potential training resources in advanced robotics for manufacturing across five states: Washington, Oregon, Montana, Idaho and Alaska.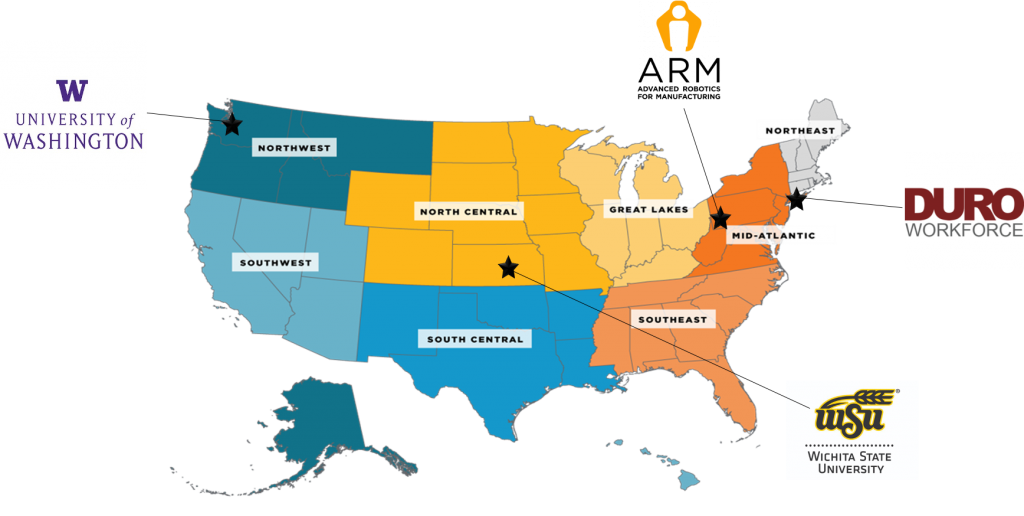 "This is going to provide critical information down the road to companies, universities and anyone who wants to enter this workforce," says ME assistant professor Xu Chen, UW's principal investigator on the project.
Despite the great need for a skilled national workforce in industrial robotics and automation, Chen notes that the Northwest's current career development systems are still very scattered and disorganized. He says one of the main goals of the Robotics Resources for Manufacturing project is to help make things more systematic and to create a unified platform that connects robotics professionals with the training programs they need.
Chen compares the idea to something like a Yelp map for robotics training and says the types of resources they're planning to include fall into four categories: STEM and Higher Education, Professional Training and Networks, Online Courses and Databases, and Corporate Training and Beyond. The audience for the map will include both early career professionals just trying to break into the workforce as well as mid or senior level engineers looking to learn new competencies or advance their existing expertise.
The Boeing Advanced Research Center (BARC) is helping organize the activities at UW.
"Workforce training is such an essential part of what BARC is all about," remarks BARC associate director Sam Pedigo. "This effort is a win-win in the way that it furthers the needs of both the industry and the various training programs."
The project is currently in the process of recruiting organizations and programs for the map and is working with a consortium in the region to do so. Partners include BARC, the Oregon Manufacturing Extension Partnership, the Montana Manufacturing Extension Center and e1ectron Inc.
Chen encourages organizations in their 5-state region who offer robotics training resources to reach out to the project to be included in the map.