By Andy Freeberg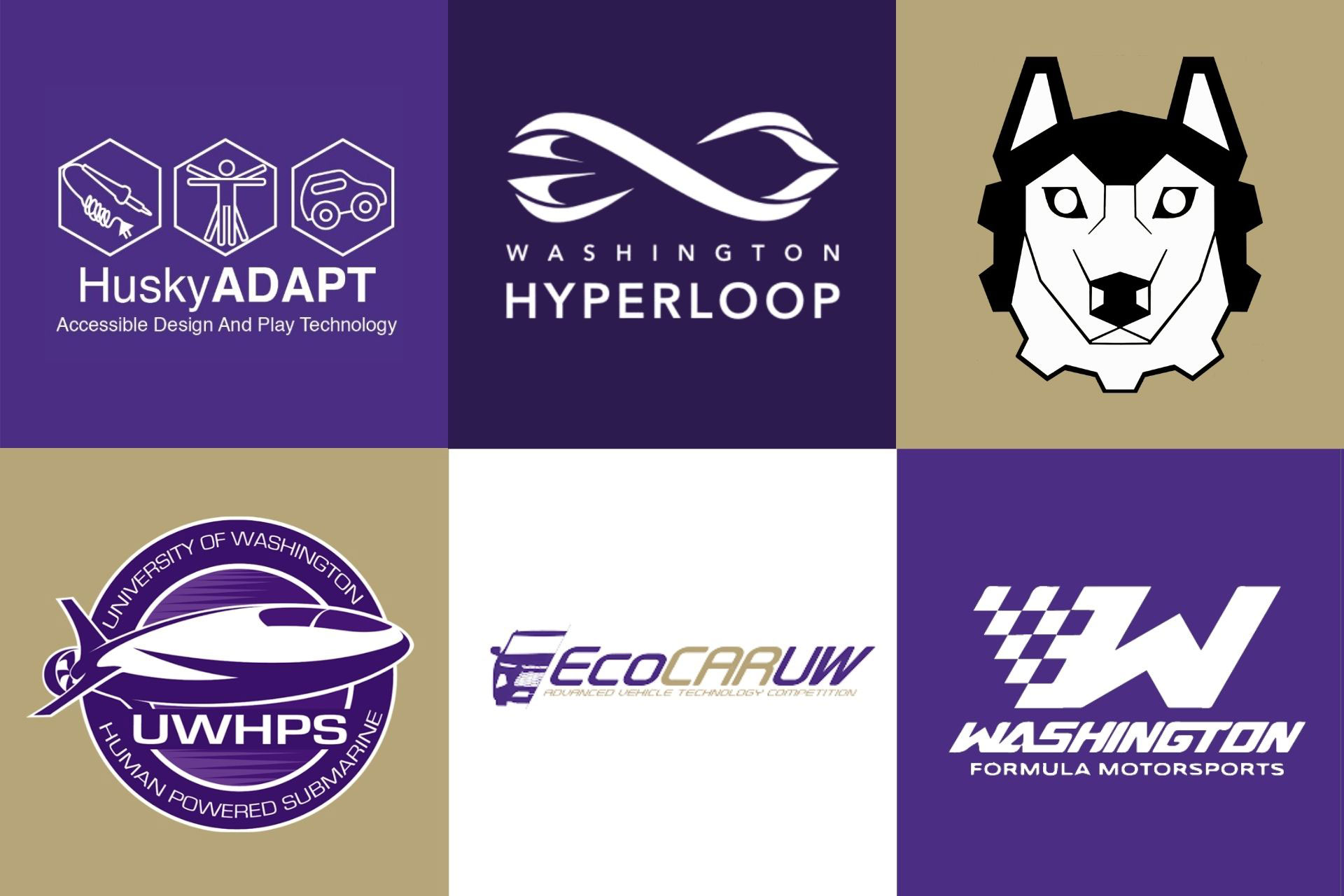 Updates on how ME's student clubs have adapted to overcome disruptions caused by the COVID-19 global pandemic.
The global pandemic has disrupted almost all of the UW's activities, and ME's clubs are no exception. These student-led organizations, many of which rely on access to UW facilities and end the year with a competition, have had to break from long traditions and creatively adapt to the new circumstances. Initially all student teams were required to work remotely, but the department created a student club access process that went into effect in last September, allowing a limited number of critical team members to return to their workspaces and meet deadlines if they follow a set of safety protocols. Here's what they've been up to:
HuskyADAPT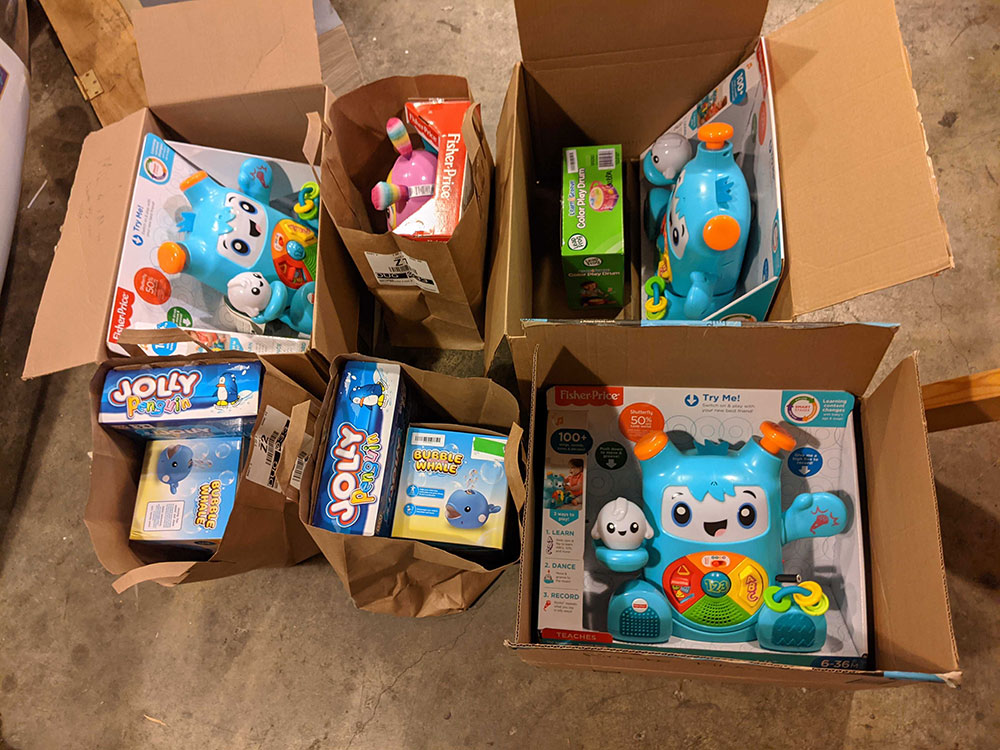 HuskyADAPT fosters community around accessible design and play technology with a focus on accessible design projects, K-12 outreach and toy adaptation. This year, the club adapted to a virtual format and continued building the UW accessible design community. Student design teams worked on projects to keep Seattle Children's Hospital patients active during their stay, created toys for individuals with Autism Spectrum Disorder, and developed low-cost mobility devices. The club's toy adaptation program hosted virtual workshops for students to gain hands-on experience from home, modifying toys to make them accessible to individuals with disabilities. HuskyADAPT also distributed free adapted toys throughout western Washington via contactless donation events and continued to initiate conversations about accessibility, ableism and universal design by hosting monthly virtual lecture events.
Human Powered Submarine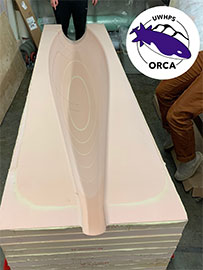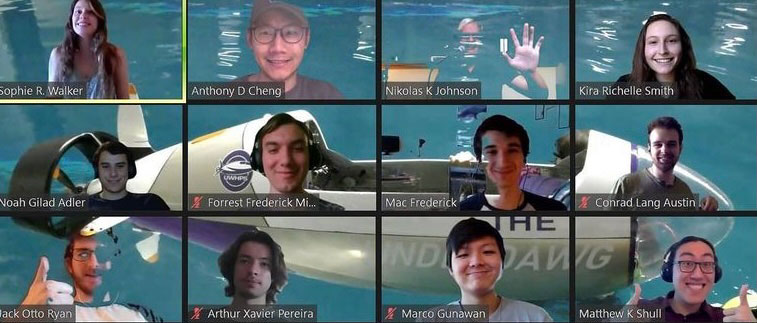 Since 1989, the UW Human Powered Sub (HPS) team has designed, built and raced a human powered submarine at the International Submarine Races. However, COVID-19 created uncertainty and constraints around in-person facility access and racing. The team's annual competition was converted to a virtual platform for two years and HPS members have produced stellar design reports. UW HPS scored first place in the 2020 design report challenge and hope for another strong showing this year. Hands-on work, one of the students' favorite parts of HPS, has been limited, but with the shift in reopening phases the list of personnel allowed in the shops and workspace has gradually expanded. When conditions allow, the teams says they'll be ready for the next in-person competition.
Formula Motorsports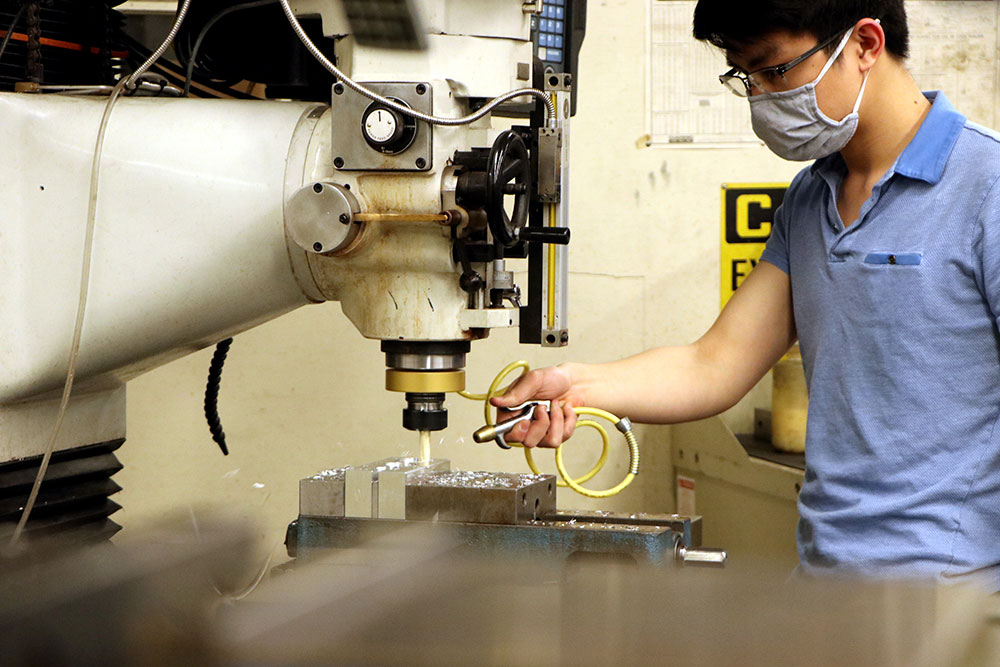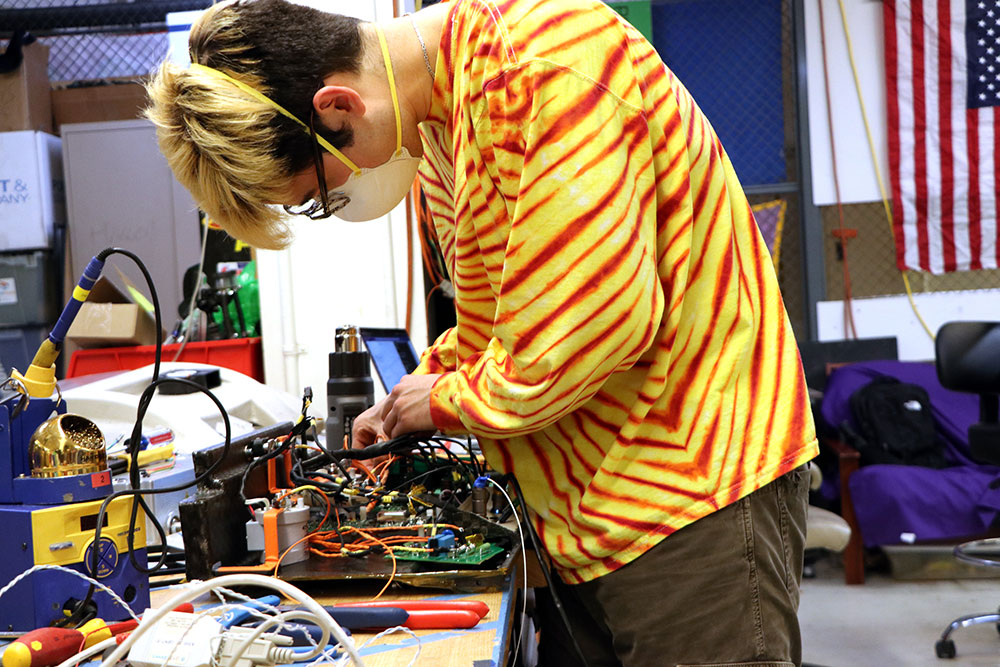 UW Formula Motorsports has designed, built and competed internationally with a Formula SAE race car for 32 years and was ranked the number one FSAE Electric Race Team in the U.S. in 2019. In 2020 FSAE held virtual competitions and the UW team won their design competition. By following safety protocols for accessing the ME shops, the team stayed busy machining parts, assembling systems, validating hardware and software, and putting it all together. The team hosted a DawgDash AutoX fundraiser this April at Sanderson Field in Shelton, Washington. Team members plan to unveil their new vehicle soon and hope to compete in an in-person validation event tentatively scheduled for June 16-17 in Las Vegas, Nevada.
Hyperloop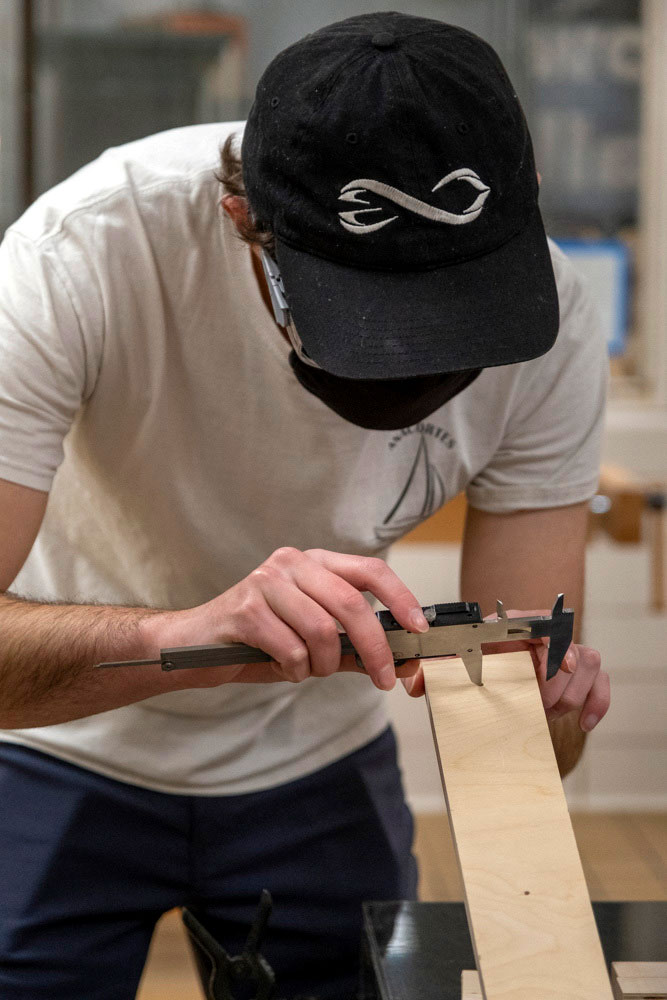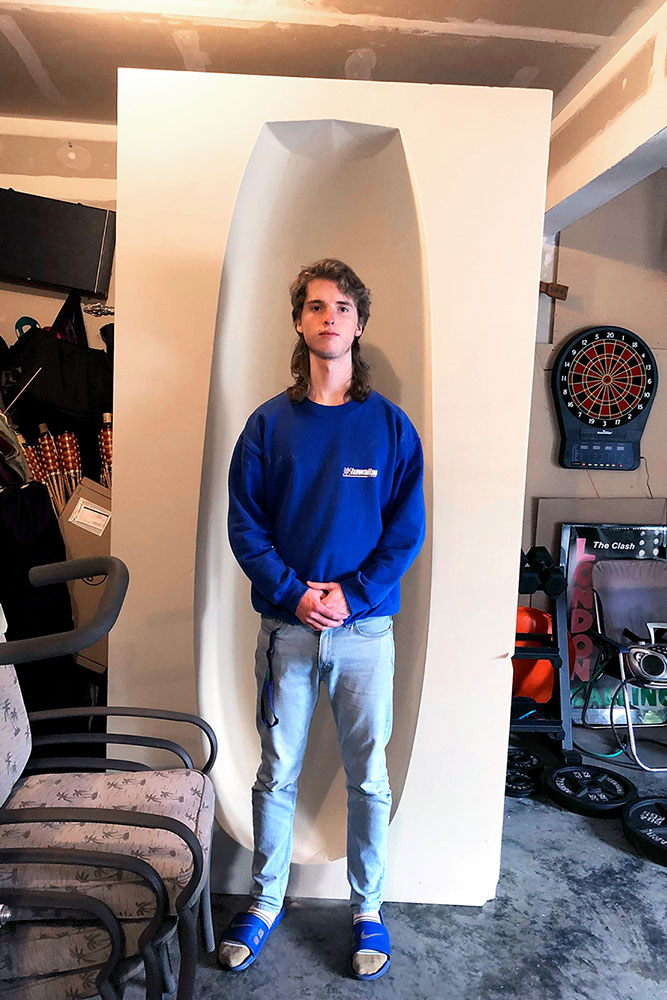 Based on a form of rapid transportation first popularized by Elon Musk, Washington Hyperloop competes against teams from around the world to design and build a pod that travels down a mile-long vacuum tube. Washington placed first in the U.S. during the 2018 competition, but like others, the team and competition had to adjust due to COVID-19. The annual SpaceX competition has been put on hold and team coordination this year has all been virtual. Essential team members have returned to their workspace and ME shops and are on track to finish their hyperloop pod prototype to compete in the European Hyperloop Week competition this July in Valencia, Spain. The team can't attend in person due to travel restrictions, but it is finishing a 30-foot aluminum test track to remotely compete and demonstrate the pod's capabilities.
EcoCAR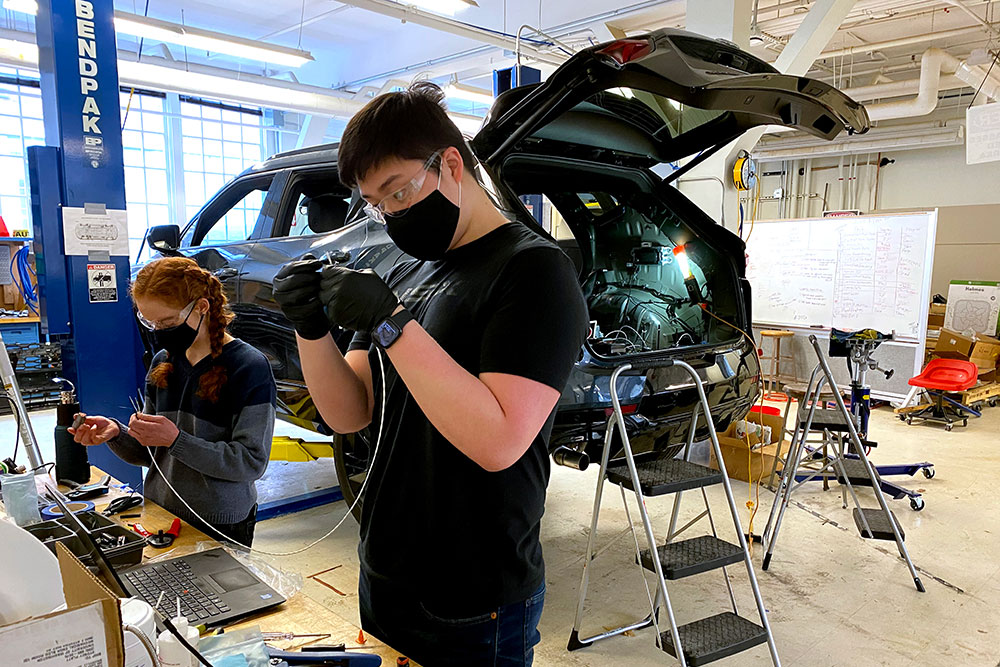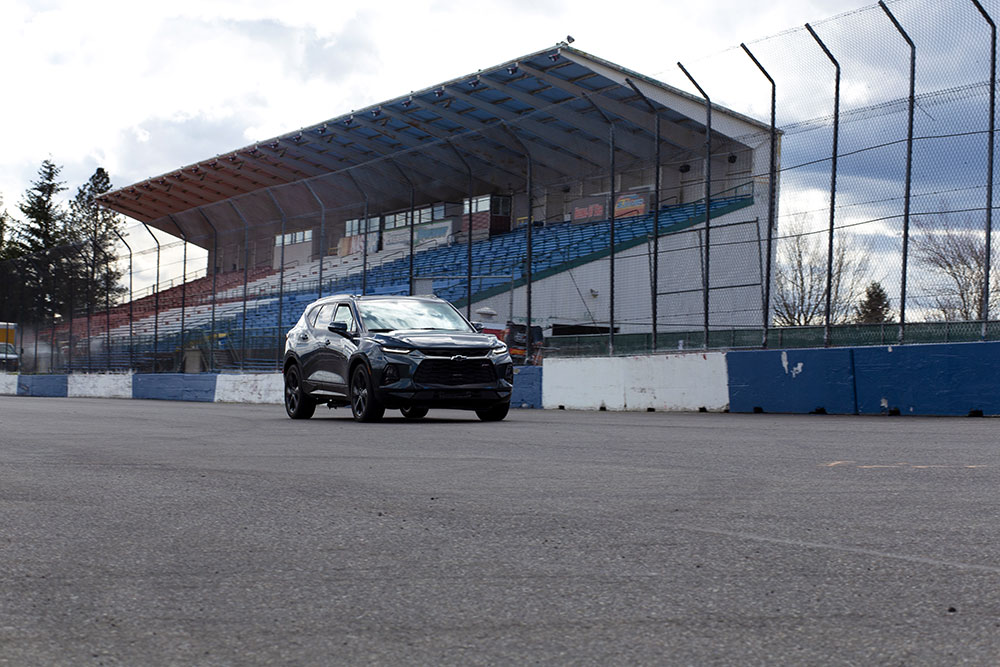 The UW EcoCAR team is one of a dozen dedicated teams competing over four years on improvements to the energy efficiency, safety and consumer appeal of a 2019 Chevrolet Blazer. COVID-19 significantly limited the team's ability to physically work on its vehicle for the past year and put the competition timeline behind schedule. This year a safe work plan gradually allowed select students back into the lab to work on the car while the rest of the team continued to work remotely. As they near the end of the third year of the competition, team members hope to have propulsion systems and hardware fully integrated and functioning. They've successfully completed several test drives and are excited to compete in a virtual competition at the end of May.
Husky Robotics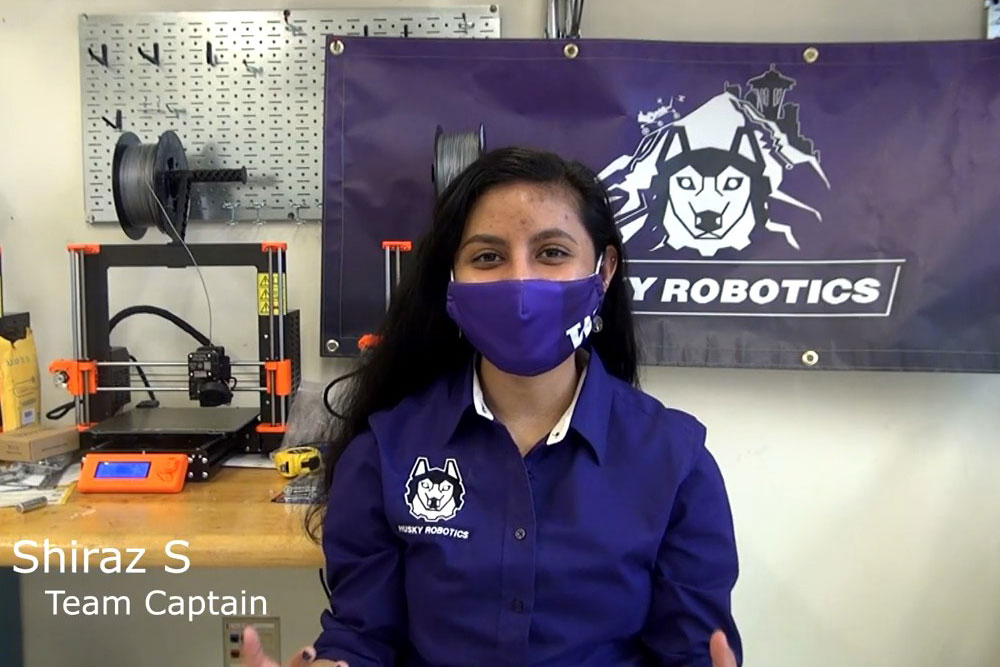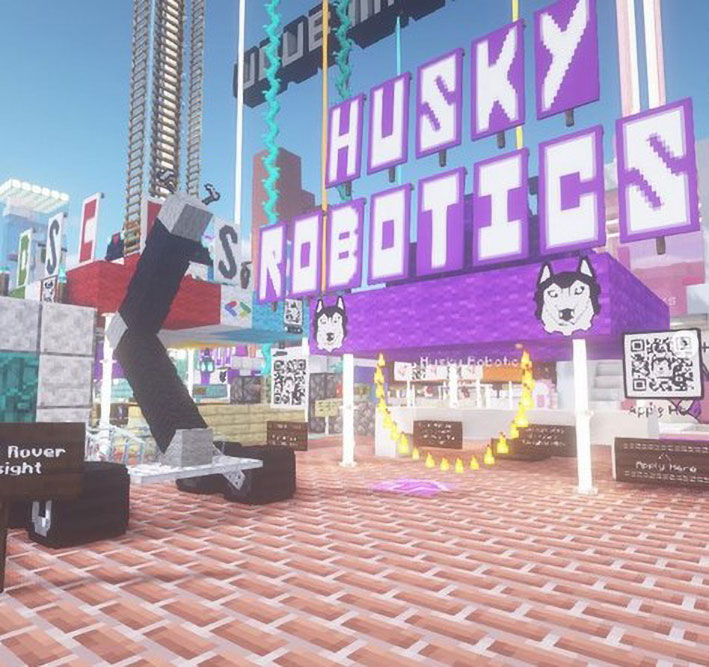 Husky Robotics designs and builds Mars Rovers to compete in the international University Rover Challenge Series. This past year, the team transferred design, coding, science and logistics work to remote meetings, and decided to continue improving the Hindsight rover it had begun before the pandemic. As the team gained limited access to its new lab space, it made good progress on all systems. Though the 2021 University Rover Challenge was canceled, the team successfully qualified for the virtual competition and members also hope to compete in the Canadian International Rover Challenge this August in Drumheller, Alberta.
Washington Superbike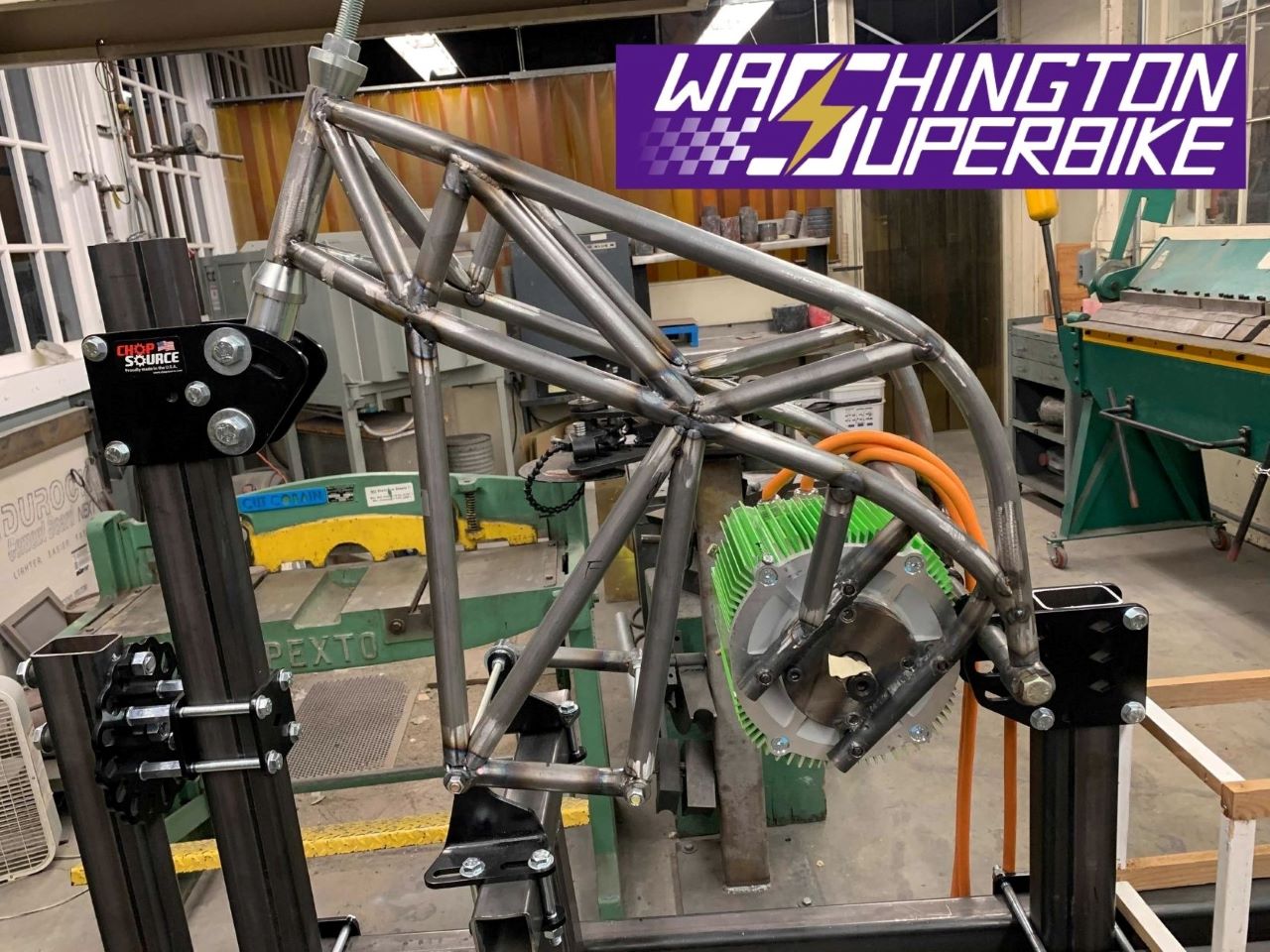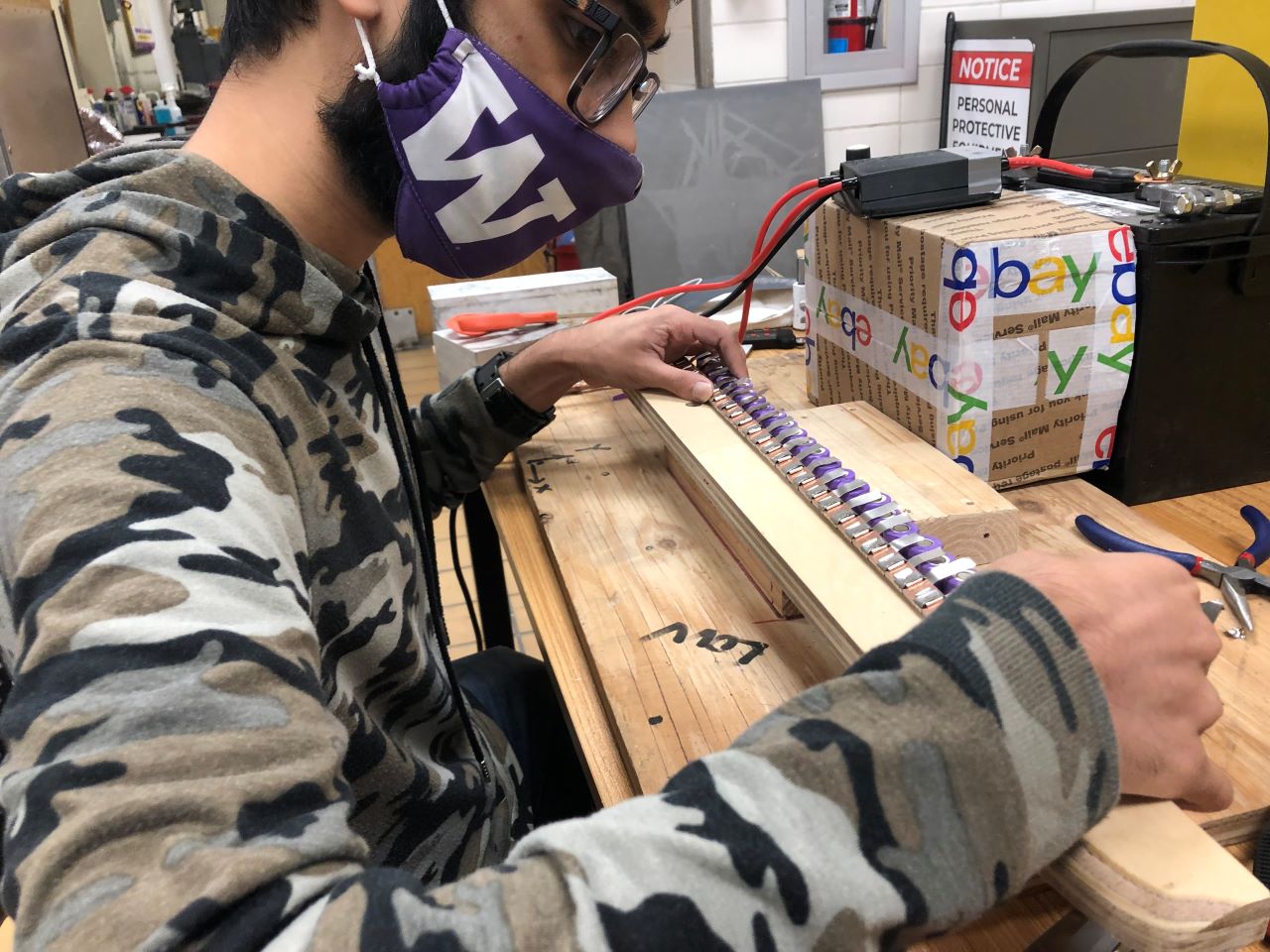 Though not yet a formal ME club, the Washington Superbike team also includes many engaged ME students. Superbike is designing and building a fully electric racing motorcycle to participate in the MotoStudent International Competition and AHRMA Formula Lightning. Despite limited access for the past year, the team has adapted and with a COVID-19 safety plan in place has continued manufacturing on the chassis and fairing subsystems. They plan to finish assembling their first fully student-built bike this June and anticipate debuting it at the next MotoStudent competition in 2023.
Support the student experience
Student clubs rely on support from the UW community. Visit the websites listed in this story to learn how you can help.
Originally published May 11, 2021