June 1, 2021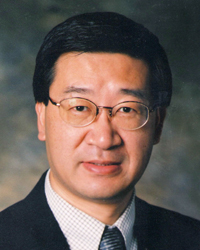 Dayong Gao, the Origincell Endowed Professor in the University of Washington Department of Mechanical Engineering, has been elected to the International Academy of Medical and Biological Engineering (IAMBE) for "original and outstanding contributions and achievements in cryo-biomedicial engineering, biopreservation technology, fundamental cryobiology, and the science & technology of artificial organs."
IAMBE, affiliated with the International Federation of Medical and Biological Engineering (IFMBE), is made up of fellows who are nominated and elected for their contributions to the profession of medical and biological engineering. A total of 26 new fellows were elected for 2021.
Gao's election to the academy recognizes his many contributions to medical and biological engineering at an international level.  "I am truly humbled by this recognition," Gao said. "This honor belongs at least equally to the great teams that I have had the good fortune to work with at various stages of my career. I am so grateful to my peers for electing me."
Gao's research accomplishments include over 500 peer-reviewed research articles, chapters in over 20 academic books and numerous patents. In 2019, the International Society for Cryobiology established the Dayong Gao Young Investigator Award in Gao's honor to recognize each year's most outstanding young cryobiologist or cryo-biomedical engineer worldwide.
Learn more