By Lyra Fontaine
The ME alum reflects on his time at the UW, his career and his role on the department's Executive Advisory Board.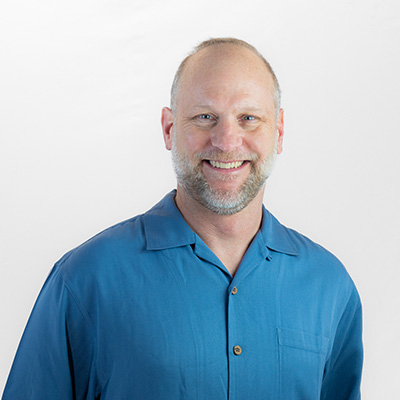 Ben Hempstead is part of ME's Executive Advisory Board (EAB), which is one way he gives back to the department that he graduated from in 1994.
A fourth-generation engineer, Hempstead was exposed to the field at a young age, but he credits the UW for expanding his knowledge and interest in engineering. He enjoyed classes about machine design and simulation and was a lead member on the UW Human Powered Submarine team, where he got to apply the skills he learned in the classroom to a real-life project. The UW's program "provided the math and theory behind what I felt I knew intuitively."
"Extracurriculars and labs helped me realize that this is the right career for me," he says.
Hempstead remembers being one of the first people in ME to use digital tools to do his coursework. He gave informational lectures to help other students use computer-aided design (CAD) and Finite Element Analysis (FEA) software – skills that came in handy throughout his career.
After graduating, Hempstead landed a job as a mechanical engineer at aerospace automation company ElectroImpact, where he began with designing components for riveting machines. Fascinated by the machinery he was working on, the role further piqued his interest in using 3D tools and CAD.
"I became interested in using 3D assembly for my own work," he says.
Hempstead's responsibilities grew as his role in the company progressed. He led interdisciplinary composites fastening projects, designed a wing line for the Boeing Airbus A380 and became automation lead for a Boeing 777X project.
"I'm proud of what we accomplished," he says. "I learned how to collaborate with people across multiple disciplines to work on multi-year projects."
Most recently, Hempstead's role at ElectroImpact was as chief of staff. He fostered customer and business relationships, advocated for more funding for engineering education at the Washington State Legislature, transformed the company's digital systems and continued working on engineering projects. His work led to a TEDx Talk about workplace trust and transparency.
Last year, after 28 years at ElectroImpact, Hempstead started a new role as the director of prototyping at the design consultancy Teague. The company designs and creates prototypes and physical and digital mockups that aim to improve the human experience for a variety of clients, including designing the architecture and passenger experience for commercial aircraft and spacecraft.
Hempstead recently became director of technical services at Teague, which involves leading the mechanical design and automation teams plus designers working on mixed reality or extended reality (XR) technology projects and reviewing technical work.
Over the years, Hempstead had continued to stay engaged in ME. He's given several talks about his career to students and, when invited to join the EAB, he accepted.
"I was excited about the opportunity to give back and shape the curriculum," he says. "I really enjoy learning from the faculty and my fellow board members about what they're working on. I love that the department has this well-curated group of industry peers that can advise it, and I'm grateful to be a part of it."
Originally published March 28, 2023