May 19, 2023
Join us in welcoming Joe Powers, Feini (Sylvia) Qu, Jenny Robinson and Shijing Sun as new faculty to the ME department this school year.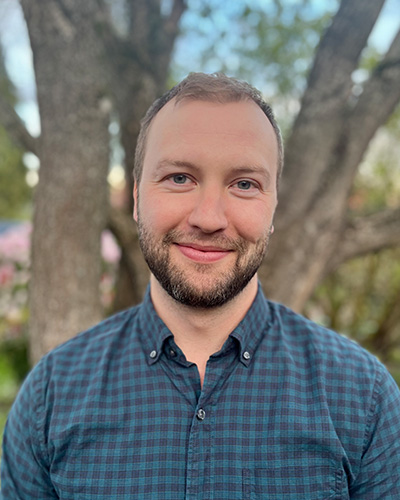 Joe Powers, Assistant Professor
As an assistant professor in ME and in the Department of Laboratory Medicine & Pathology in UW Medicine, Joe Powers is developing a research lab that seeks to understand how heart muscle cells contract, grow and remodel in healthy and diseased hearts. The lab studies the relationship between cell structure, biomechanics, mechanobiology and genetic programming, and how that relationship is affected by heart diseases. Powers earned his Ph.D. in bioengineering from the UW in 2017, where he investigated molecular mechanisms that regulate skeletal and cardiac muscle function. He completed postdoctoral studies at the University of California San Diego, where he focused on understanding mechanisms that lead to heart failure in patients with genetic conditions that alter the shape and size of their heart muscle cells.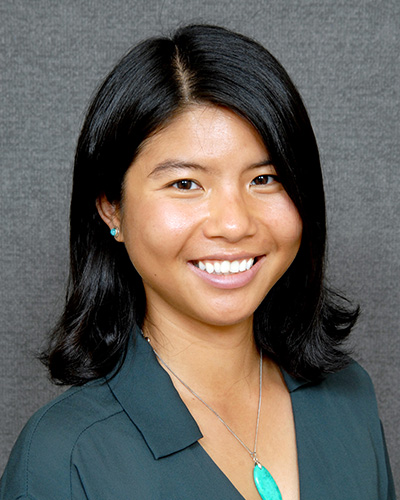 Feini (Sylvia) Qu, Assistant Professor
Later this year, Feini (Sylvia) Qu will join us as an assistant professor in ME and Orthopaedics & Sports Medicine in UW Medicine. The goal of her research is to understand the cellular and molecular pathways of composite musculoskeletal tissue regeneration, especially with respect to the bone and connective tissues of limbs and joints. The Qu Lab identifies pathways that regulate tissue morphogenesis after amputation and tests potential therapies, providing a translational framework to regenerate tissues or organs as complex as an entire limb.
Currently, Qu is a research instructor in the Department of Orthopaedic Surgery and a member of the Center of Regenerative Medicine at Washington University in St. Louis. Qu trained as a veterinarian-scientist at the University of Pennsylvania, graduating with a Doctor of Veterinary Medicine (V.M.D.) and a Ph.D. in bioengineering in 2017. She was then an NIH F32 NRSA postdoctoral fellow at Washington University in St. Louis.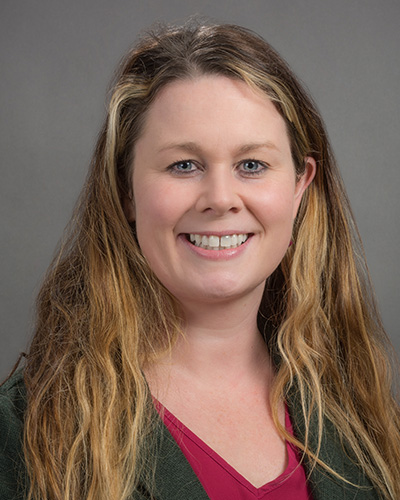 Jenny Robinson, Assistant Professor
Jenny Robinson is an assistant professor in ME and in Orthopaedics and Sports Medicine in UW Medicine. She is also the endowed chair in Women's Sports Medicine and Lifetime Fitness and core faculty in the Institute for Stem Cell and Regenerative Medicine (ISCRM). Robinson creates biomaterials – materials created to interact with living cells, tissues, organs and systems – and tests them with human cells to see how they interact. Designing materials that could lead cells to regenerate tissue would impact people with injuries and diseases like osteoarthritis. Robinson also has a long-term goal of studying the role of biological sex differences in injury and aging.
Most recently, Robinson was an assistant professor in chemical engineering at the University of Kansas. Previously, she was a postdoctoral fellow at Columbia University, a graduate researcher at Texas A&M University and a Whitaker Fellow at the National University of Singapore. She holds a Ph.D. in biomedical engineering from Texas A&M and a B.S. in bioengineering from Rice University.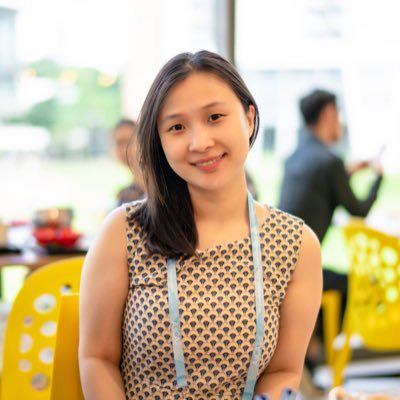 Shijing Sun, Assistant Professor
This summer, Shijing Sun will join ME as an assistant professor. Her research focuses on autonomous materials design for clean energy technologies. Currently, at the Toyota Research Institute, she develops AI-powered solutions to accelerate electric vehicle battery and fuel cell research and development. Previously, Sun was a research scientist at the Massachusetts Institute of Technology's Department of Mechanical Engineering, leading a team developing high-throughput synthesis and characterization methods for thin-film solar cells. Sun earned her bachelor's, master's and Ph.D. degrees in materials science at Trinity College, University of Cambridge. She is a member of the MRS AI Staging Committee and an associate editor for APL Machine Learning.