August 2, 2023
ME researchers received a Best Poster Presentation award at an international conference.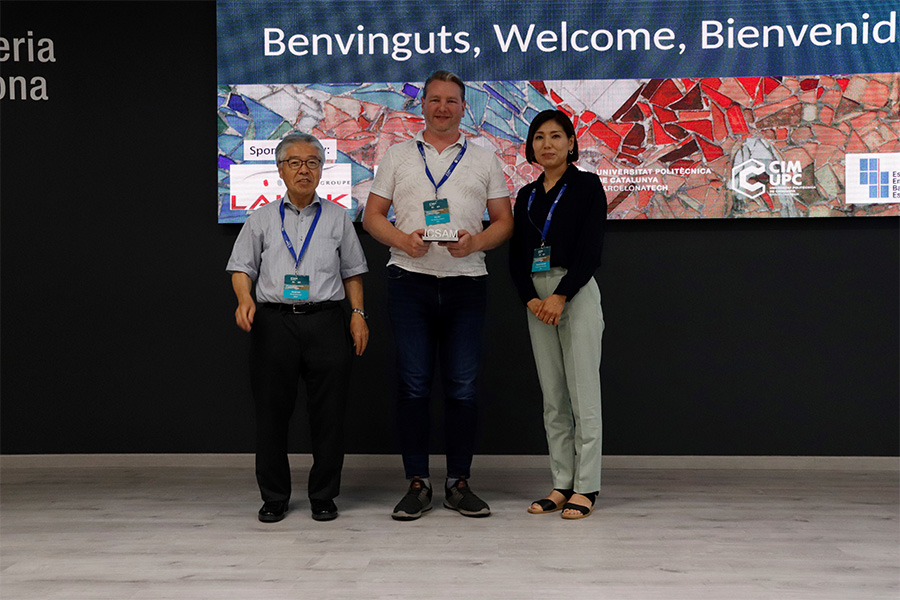 ME researchers recently received the Alexander Zhilyaev Award for Best Poster Presentation at the 14th International Conference on Superplasticity in Advanced Materials (ICSAM 2023). The conference was held earlier this month in Barcelona, Spain.
Ph.D. candidate Eric Bol presented two UW team papers. The poster presentation, "Improved stochastic dissimilar diffusion bonding model with experimental validation," focused on improved modeling for a solid-state welding operation used in the aerospace industry. The authors include Bryan Ferguson, Bol, D.G. Sanders and Boeing-Pennell Endowed Professor Ramulu Mamidala.
The oral presentation, "Investigation of the complexities inherent in manufacturing near-unconstrained superplastic parts by experiments and simulation," was authored by Ferguson, Bol, Sanders and Ramulu.
Congratulations to the ME team!