This year, UW student organizations with ME students won big at competitions that took place across the country, in Canada and even on the UW campus. Congratulations to all!
Formula Motorsports takes third place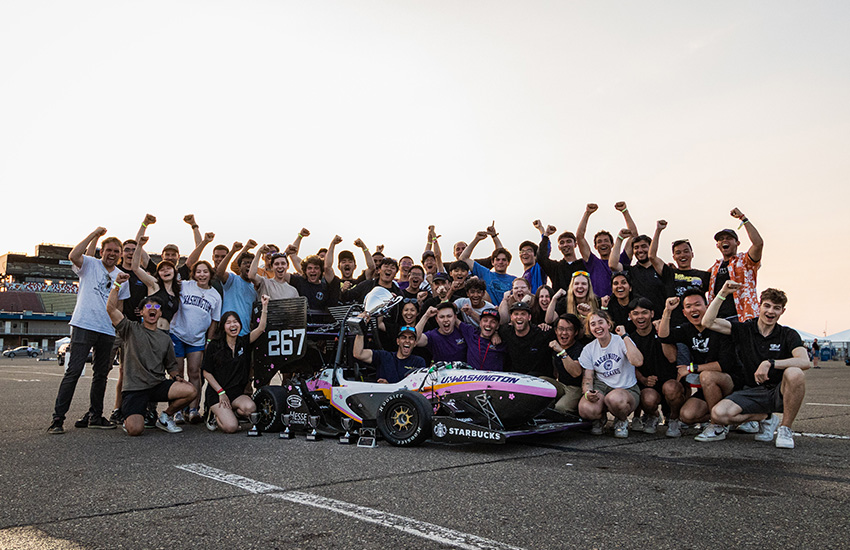 In June, UW Formula Motorsports came in third place overall out of more than 60 teams in the Formula SAE Electric competition in Michigan. They were scored based on presentation, design, acceleration, efficiency and more. The team of students in ME, electrical engineering, computer science and other disciplines passed all technical inspections in record time. They competed in every single event in the competition, coming in second-place in the presentation event.
Each year, Formula Motorsports designs, builds, tests and competes with an electric formula-style race car.
UWHPS receives runner-up award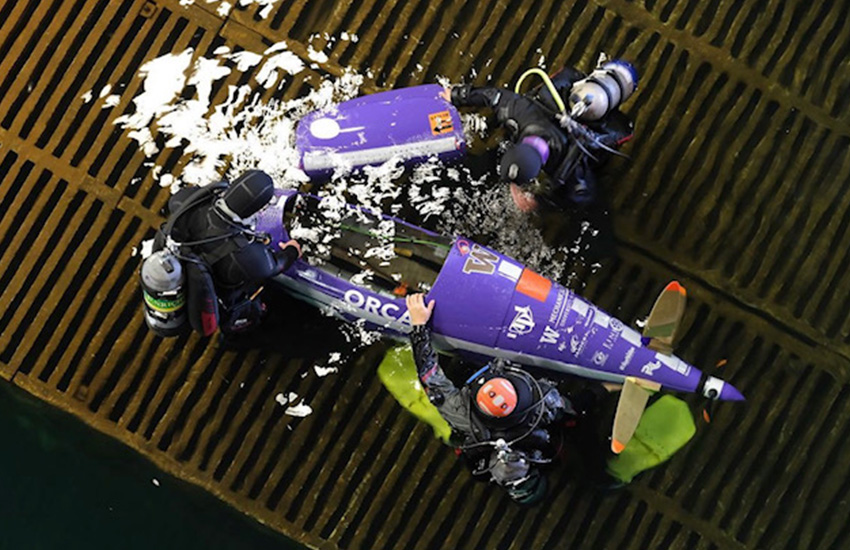 UW Human Powered Submarine made a splash at the 17th International Submarine Races (ISR) in Maryland. The team's Orca submarine received the runner-up award for overall performance, which judges not only speed but a presentation, design report and the team's ability to answer questions about the submarine. The team was also second-place for speed in the one-person propeller college division.
UW showcased its preparedness by being the first team to complete the inspection outside of the water to ensure the submarine met all competition requirements, as well as the inspection of the safety system – including the hatch, safety buoys and visibility strobes – in the water. The winning team included students from ME, industrial and systems engineering, aeronautical and astronautical engineering, electrical and computer engineering and civil and environmental engineering departments. The competition provided an opportunity for teams to network with each other and with U.S. Navy staff.
ARUW wins 3v3 confrontation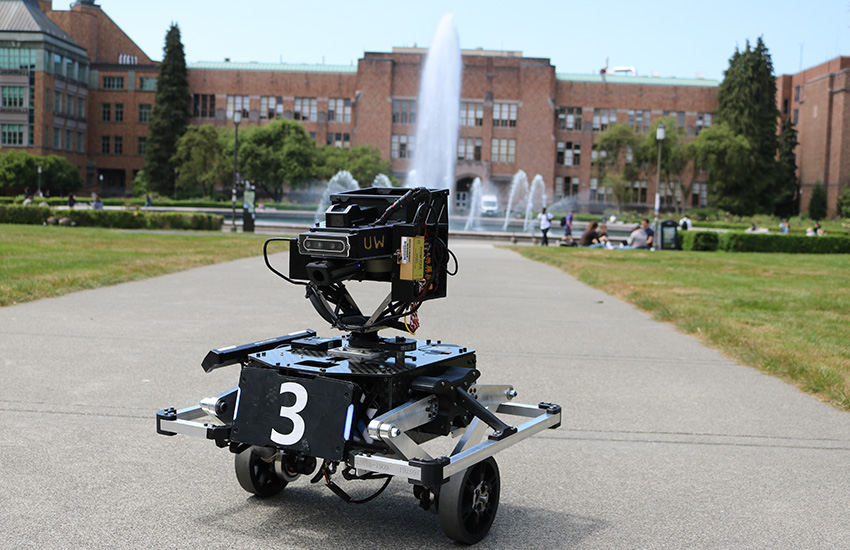 In July, Advanced Robotics at the University of Washington (ARUW) won the 3v3 confrontation at the RoboMaster North America competition. This year, the collegiate competition was held in the UW Husky Union Building. Each team designed and built robots that battled by launching plastic projectiles at "armor plates" to deduct hit points.
This year, as part of the ME student capstone project, ARUW built its first self-balancing robot for RoboMaster North America. The competition provides benefits – such as extra power and more launching time – for teams who undergo the complex process of building a robot that balances itself. To construct their design, ARUW team members became skilled in controls theory, modeling and design. Their hard work paid off, with the team finishing not only first-place in 3v3 but third-place in the 1v1 competition.
Husky Robotics takes second place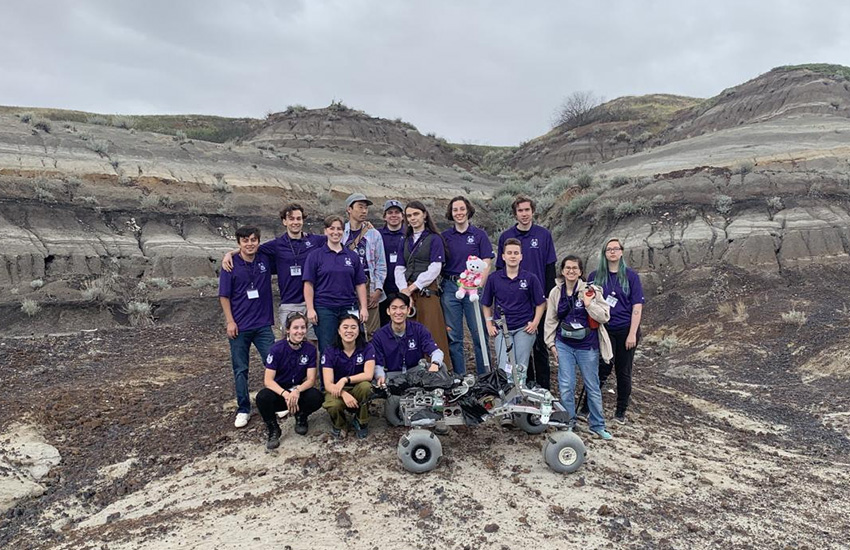 In August, the Husky Robotics team won second-place in the 2023 Canadian International Rover Challenge in Alberta, Canada.
Each year, Husky Robotics builds a mock Mars rover to compete in CIRC and the University Rover Challenge. During the competitions, teams simulate the experience of being an early colony on an extraterrestrial planet. Teams perform challenging tasks with their robot such as traversing rocky terrain, redirecting water though disconnecting and connecting pipelines, taking soil samples and completing a search and rescue mission.
Originally published September 11, 2023