December 29, 2016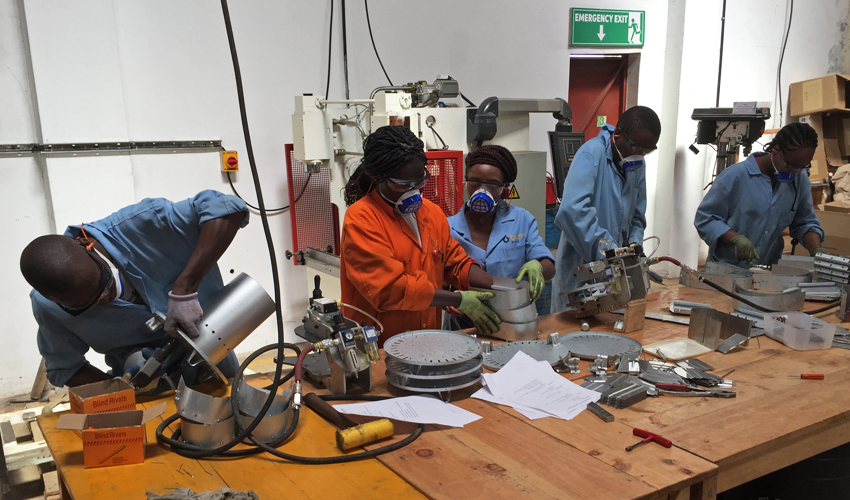 Workers producing cookstoves at the BURN Manufacturing factory in Kenya.
Designed by UW mechanical engineers and Vashon Island's BURN Design Lab, the Kuniokoa cookstove is now rolling off the production line in BURN's Kenyan factory! Most cookstoves used in these kinds of projects are made in China or other remote locations, but BURN Manufacturing's factory is one of the only facilities in sub-Saharan Africa that employs local people to manufacture the cookstoves.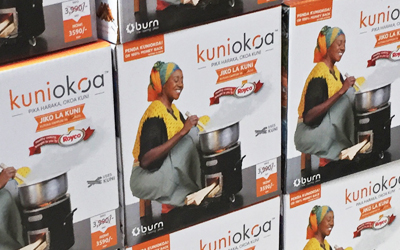 BURN Manufacturing has the capacity to make 120 stoves a day and expects to sell 35,000 in 2017. They are continuing to collaborate with the UW's Clean Cookstoves Lab, led by ME faculty Jonathan Posner and John Kramlich, on what the team hopes will be one of the cleanest cookstoves in the world.
Read more about the clean cookstove project, and watch a video about the UW/BURN collaboration.