Student organizations
Engineering competitions & clubs Entrepreneurship competitions Professional societies
For more information about interdisciplinary organizations, visit the College of Engineering's Student Clubs & Competitions page. For diversity organizations, view ME's diversity section or the College of Engineering's diversity programs.
Engineering competitions and clubs
These clubs are affiliated with the Mechanical Engineering Department. There are also a number of interdisciplinary clubs that mechanical engineering students can take part in, listed on the College of Engineering's website.
From 2018 to 2022, UW EcoCAR will be participating in the EcoCAR Mobility Challenge, a competition sponsored by General Motors, the U.S. Department of Energy and MathWorks. Their goal is to apply advanced propulsion systems and automated vehicle technology to a 2019 Chevrolet Blazer.
Email: ecocar@uw.edu
UW EcoCAR Website
Formula Motorsports (UWFM) designs, builds and races small formula-style race cars. The team manufactures its own parts, including various carbon fi ber parts, and puts them to the test. UWFM competes annually in the Society of Automotive Engineers' International Formula SAE competition. The team has achieved great success with combustion-powered vehicles and is now focusing on electric vehicle technology.
Email: uwfsae@uw.edu
UW Formula Motorsports Website
The Human Powered Submarine team designs and manufactures a submarine to compete at the International Submarine Races in Bethesda, Maryland, or the European International Submarine Races in Gosport, England. The team gives students interested in naval architecture and marine engineering a chance to gain hands-on experience beyond the classroom.
Email: uwhpsub@gmail.com
HPS UW Website

The HuskyADAPT team works with the community to co-design innovations to improve the lives of individuals with disabilities and support inclusive play for all. Team members work on design teams, adapt toys for local families and run outreach events for local schools and clinics.
Email: mollica@uw.edu
HuskyADAPT Website
Husky Robotics designs, builds and codes rovers for simulated Mars missions, which the team competes annually in the Mars Society's University Rover Challenge in Hanksville, Utah. Members gain practical experience in machining, circuit design, coding, project management, team leadership, public speaking and fi eld engineering.
Email: uwrobots@uw.edu
Husky Robotics Website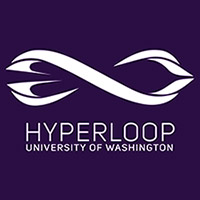 Hyperloop is a new form of transportation — a kind of magnetic levitation train that glides inside a vacuum tube, virtually unaff ected by air resistance and able to move at near the speed of sound. The Washington Hyperloop team designs, fabricates and competes small-scale pods in SpaceX's Hyperloop competition.
Email: washingtonhyperloop@gmail.com
Hyperloop Website
WOOF 3D is the UW 3D printing club. Its mission is to build an environment centered around additive manufacturing where young engineers can experience teamwork, leadership, technical skills and real-world engineering. WOOF 3D has been at the forefront of many projects including the world's fi rst 3D printed boat, 3D printing 3D printers for sustainable manufacturing, and designing and building the largest student-made 3D printer on campus.
Email: woof3d@uw.edu
WOOF3D Website
Entrepreneurship competitions
Mechanical Engineering students have achieved great success in the following competitions hosted by the Buerk Center for Entrepreneurship.
In the Alaska Airlines Environmental Innovation Challenge, interdisciplinary student teams define an environmental problem, develop a solution, design and build a prototype, create a business plan, and pitch to judges at a demo-day event. Environmental innovation is any product, process or service that reduces waste, minimizes energy consumption, and contributes to a healthier planet. In 2019, ME team MOtiF Materials won first place.
The Hollomon Health Innovation Challenge provides a platform for interdisciplinary student teams to work on new solutions to existing problems, new approaches to helping people live healthier lives, and new opportunities for care and treatment. The winner of the 2017 Health Innovation Challenge, EpiForAll, started as part of the Engineering Innovation in Health program in the ME department.
The Dempsey Startup Competition provides student teams with mentoring from entrepreneurs and investors, the opportunity to tell their stories to the Seattle startup community, and the visibility they need to get going. In 2016, ME project JikoPower won the grand prize at this competition. In 2019, The AeroSpec team, cofounded by ME PhD students, won fourth place.
Professional societies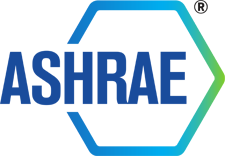 The American Society of Heating, Refrigerating, and Air-Conditioning Engineers (ASHRAE) is an international organization founded to advance the arts and sciences of heating, ventilation, air conditioning and refrigeration, and related human factors to serve the needs of the public.
Faculty adviser: Ashley Emery
Email: students@pugetsoundashrae.org
ASHRAE student zone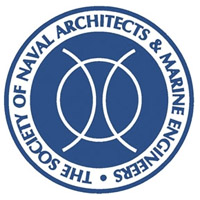 The Society of Naval Architects and Marine Engineers (SNAME) is an internationally recognized organization devoted to advancing the art, science and practice of naval architecture, shipbuilding and maritime engineering. Activities include Saturday tours of maritime facilities, such as Bangor Trident Missile Submarine Base, Washington State Ferries, Holland America facilities, and the steamship Virginia V. Technical meetings feature presentations made by industry professionals.
Departmental societies
ASME promotes peer relationships and professional engineering development for mechanical engineering students through social events, guest speaker lectures from industry, and tours of current projects, local businesses and research facilities.
Faculty adviser: Steve Shen
Email: asme@uw.edu

MEGA helps graduate students connect with each other by organizing opportunities for professional development, mentoring and socializing. It also serves as a point of communication between students and departmental administration.
Email: mega_officers@uw.edu