September 11, 2019
Image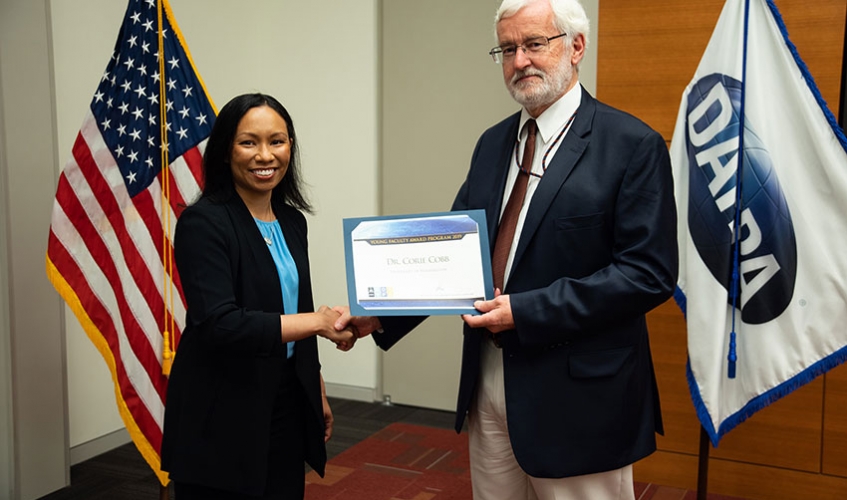 Corie L. Cobb, Washington Research Foundation Innovation Associate Professor in Mechanical Engineering and Clean Energy, is the recipient of a 2019 Young Faculty Award from the U.S. Defense Advanced Research Projects Agency (DARPA).
The DARPA Young Faculty Award (YFA) recognizes rising research stars who hold junior faculty positions at U.S. academic institutions, with the goal of developing the next generation of academic scientists, engineers and mathematicians who will focus a significant portion of their career on Department of Defense (DoD) and National Security needs. Award winners receive research funding, mentorship and DoD contact opportunities.
Cobb will receive nearly $500,000 over two years for her project, "Additive Manufacturing for High-Energy-and-Power Multi-functional 3D Batteries." The YFA award will allow her to advance her research on new battery electrode architectures and packaging integration. Cobb's work broadly focuses on making advances in energy storage through new design and additive manufacturing methods. Visit her lab website to learn more about her research group.
At the UW, Cobb is also a member of the Clean Energy Institute and the Molecular Engineering & Sciences Institute.