By Chelsea Yates
August 30, 2017
Congrats to ME student teams for bringing home the following awards from this summer's competitions!
EcoCAR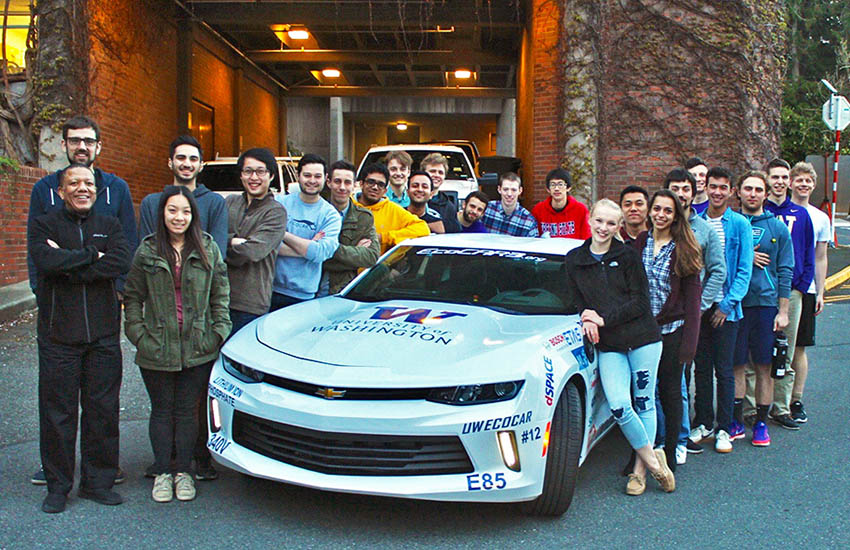 UW EcoCAR won several awards at this year's EcoCAR 3 Advanced Vehicle Technology Competition, sponsored by General Motors and the U.S. Department of Energy, including the National Science Foundation Innovation Award and Most Creative Outreach Event Award. ME undergraduate Rachel Krause received the General Motors Women in Engineering Rookie Award. The team is converting a Chevrolet Camaro into a hybrid electric vehicle by designing and integrating advanced technology, powertrains and controls to develop solutions that reduce emissions.
Formula Motorsports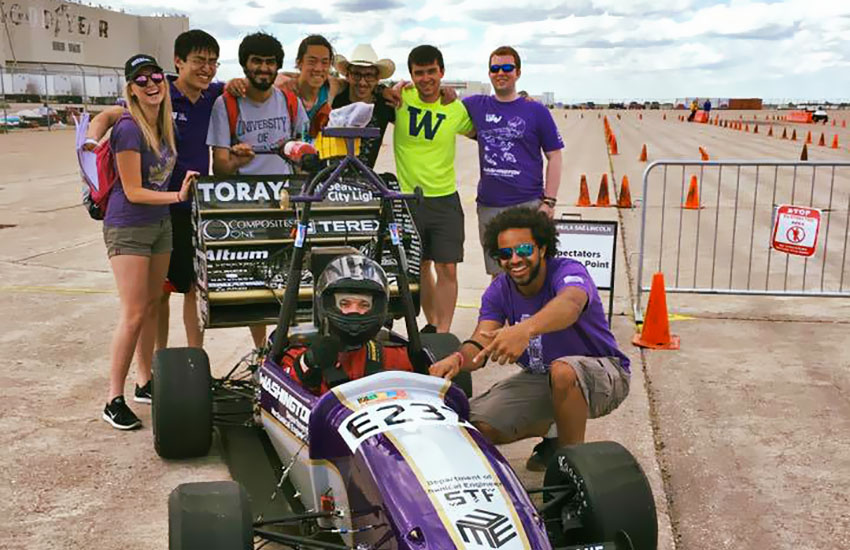 Formula Motorsports (FSAE) designs, builds, tests and competes small formula-style combustion and electric racecars. Over the years, it has achieved great success with combustion vehicles but is moving toward a sole focus on electric. And they're off to a great start! FSAE placed fifth with their electric car at this summer's Society of Automotive Engineers competition in Lincoln, Nebraska. This year marked the first time in the team's history that their electric vehicle qualified for competition.
Human Powered Submarine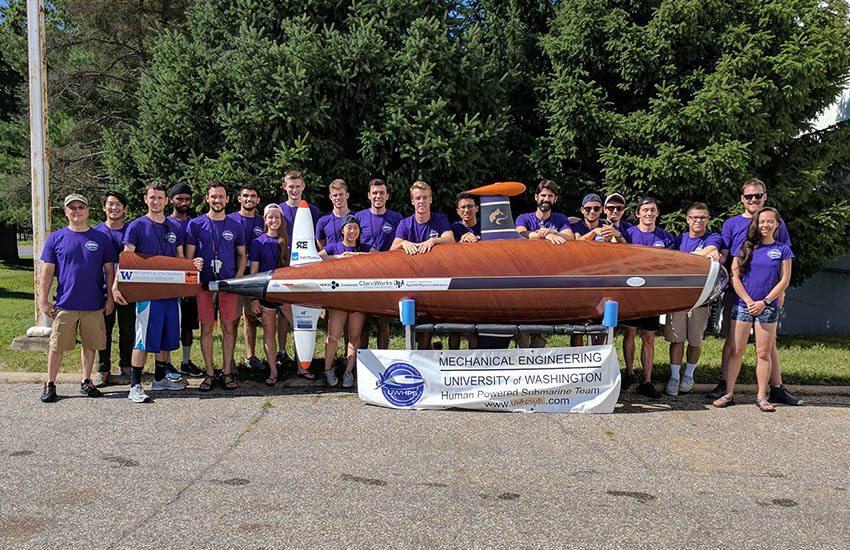 The UW Human Powered Submarine (HPS) team's beautiful wooden sub (created in partnership with the Northwest School of Wooden Boatbuilding in Port Hadlock, Washington) won the fastest two-person sub competition and received second place for most innovative design in June's International Submarine Races in Bethesda, Maryland. Each year, HPS designs and manufactures submarines to compete in the U.S. and abroad with the goal of developing the most effective submarine system possible, relying solely on human power.
Husky Robotics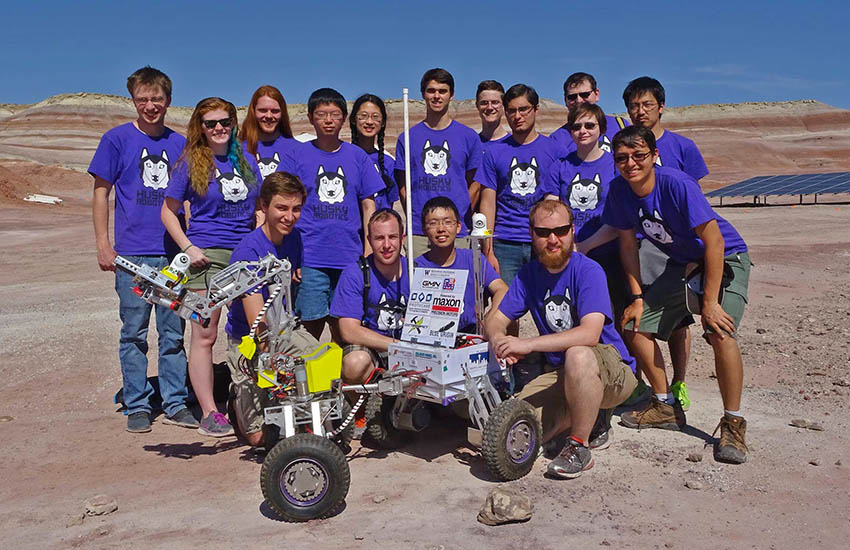 Husky Robotics designs, builds, programs and tests Mars Rovers for simulated missions, which they compete annually in the Mars Society's University Rover Challenge in the desert near Hanksville, Utah. In this year's competition, the team placed ninth out of 35 teams. Great work, team!
---
Learn more about these teams and other ME student organizations.