By Chelsea Yates
ME's flexible master's program helps students prepare for successful careers in industry and beyond.
Image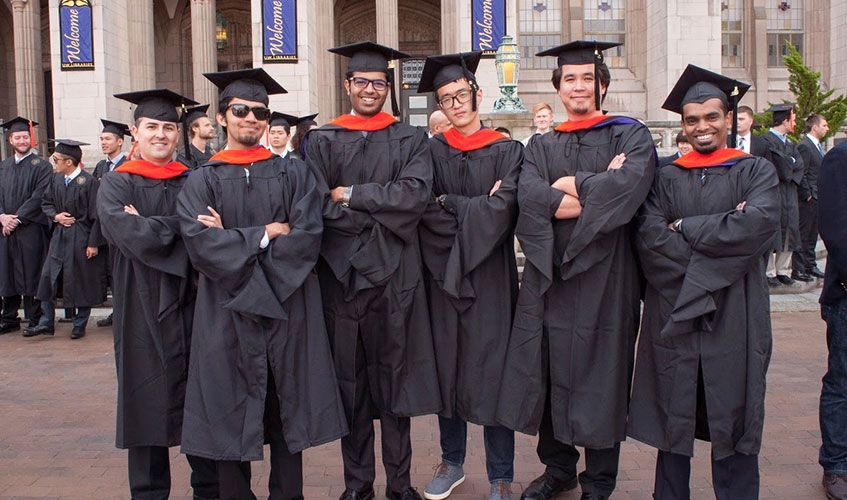 Graduates of ME's master's program wear orange hoods at the department's annual graduation ceremony.
UW ME is home to one of the major mechanical engineering graduate programs in the country. And of the nearly 400 graduate students currently pursuing graduate degrees, more than half are working on master's degrees.
"The ME master's program is ideal for recent undergrads who want more experience with project-based work to supplement their background in theory before entering the workforce as well as for engineers already in the field who want more research experience or to switch their focus," says ME academic adviser Kate Gayle.
Master's degrees are becoming more important in industry because they provide students an opportunity to develop a specialization and have a more concentrated experience.
"The trend we're seeing is that employers are no longer looking just for entry level engineers," says Gail Cornelius, director of UW's Career Center @ Engineering (CC@E). "They want graduates with project-based experience or specialty areas."
She adds that starting salaries for MS graduates can be higher than BS starting salaries.
While most students pursuing ME master's degrees come from engineering backgrounds, not all do. As such, ME offers two degree options: the master's of science in mechanical engineering (MSME) for students with backgrounds in ME or aerospace engineering, and a master's of science in engineering (MSE) for students with backgrounds in other engineering disciplines or non-engineering backgrounds.
"We like to think of the MSE as a pathway to engineering for non-engineers, and we've had students come to us from fields as diverse as English and dance, which is exciting," Gayle says. "Engineers are problem-solvers, and once students decide on the project they want to help solve, a ME master's degree can give them the pathway to do it."
All ME master's students are expected to complete 42 credits of coursework and can choose between a thesis, project-based or non-thesis track. Both the MSE and MSME take about two years on average to finish and have similar requirements, though MSE students must also complete core engineering classes if they did not take them during their undergraduate study. Most students choose to pursue their degrees on campus full-time, but there are online and part-time options, for students already in the workforce.
Flexibility and specialization
ME's program is unique in that it provides students with academic flexibility. After completing core ME graduate courses, students are encouraged to take classes from other departments and tailor their experience in a way that will align with their professional objectives.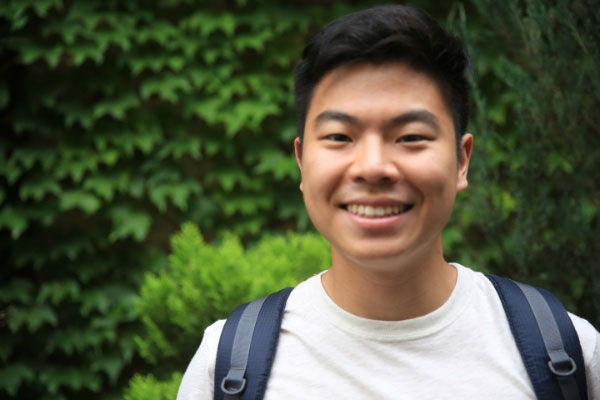 MSME student Liam Han
"I'm interested in the field of robotics and controls, and the ME program has allowed me to develop a specialization in those areas," says master's student Liam Han. In addition to studying with ME faculty, he is working on his master's thesis at the UW BioRobotics Lab with electrical engineering assistant professor Sam Burden.
"I feel like I'm able to immerse myself in what I want to get out of this degree, which is a deeper understanding of robotics, and I get to do so at a top research university committed to innovation, collaboration and impact," he adds.
Master's student Reed Hawkins agrees. His bachelor's degree is in aerospace engineering, and he decided to pursue a ME master's degree because it would allow him to focus on subjects necessary for a career in that field — composites and stress analysis — but also broaden his experience in a way that he hopes will make him more marketable after completing his degree.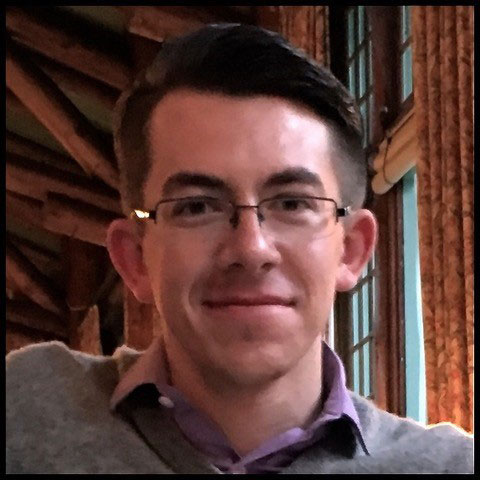 MSME student Reed Hawkins
"It seems strange to say, but graduate school has actually been more relaxing for me than undergrad, which was much more rigid, structured and rigorous," he says. "I think a lot of that has to do with having the opportunity to shape and customize my studies to my interests."
The support he's received from the ME community has also been helpful, he adds.
"You hear stories about cutthroat, competitive graduate programs at other schools, but I haven't experienced any of that in this program," he says. "My fellow students are great — we really do learn from and help each other. And my ME professors have been approachable and readily available as well."
Developing research and project-based skills
In addition to a strong academic curriculum, the ME master's program provides many opportunities for experiential learning and application, something that is increasingly important to potential employers.
Student clubs, such as EcoCAR and Husky Robotics, give undergraduate and graduate students the opportunity to put theory into practice and develop hands-on skills, as well as improved technical communication, teamwork and leadership skills.
Students can also take part in research opportunities through ME's many diverse labs and centers, such as the AMP Lab, Northwest National Marine Renewable Energy Center and the Boeing Advanced Research Center. Additionally, the department has strong partnerships with the VA Puget Sound Health Care System, the Clean Energy Institute and the Center for Sensorimotor Neural Engineering, which provide even more opportunities.
The master's program also gives graduate students more time to develop industry relationships.
"Unlike undergraduates, for whom internship opportunities exist primarily in the summer, master's students can participate in internships year-round, which is definitely worth keeping in mind," adds Cornelius.
Supporting ME graduate students
The Mechanical Engineering Graduate Student Association (MEGA) is a resource for master's and doctoral students. Established four years ago by graduate students, MEGA hosts opportunities for mentorship, professional development and socializing. It also serves as a point of communication between students and department administration.
Both Han and Hawkins hold leadership roles in MEGA this year.
"Master's students don't have a lot of time, so MEGA helps students get situated as soon as they're on campus," explains Hawkins. "We do this by organizing tours, orientations and meet-ups. We can also help connect students with potential faculty advisers, funding opportunities and on-campus lab research positions."
Even though the department hopes students will take the time they need to complete a master's degree, it is a short-term program, so the sooner students can set their course, the better.
Upon finishing the program, most students intend to enter the workforce; however, some decide to pursue doctoral research.
"I've learned more in my two years of graduate school than I did in my entire undergraduate experience, and I've discovered that I really enjoy research," says Han. Though he plans to work in industry after completing his master's degree this spring, he is also strongly considering returning to school to pursue a Ph.D.
Whichever path students decide to pursue after receiving their master's degrees, Gayle and Cornelius want them to know that the ME graduate advising office and the CC@E are available to them throughout their time in the program.
"The CC@E is here to help all engineering students — including master's students — explore career options, tailor their materials, translate their academic experiences to industry, prepare for interviews, and so much more," Cornelius says. "Stop by as soon as you're on campus; it's never too early to start preparing for your future career."
Learn more about the ME master's degree options.
Originally published March 7, 2018