By Chelsea Yates
Photos by University of Washington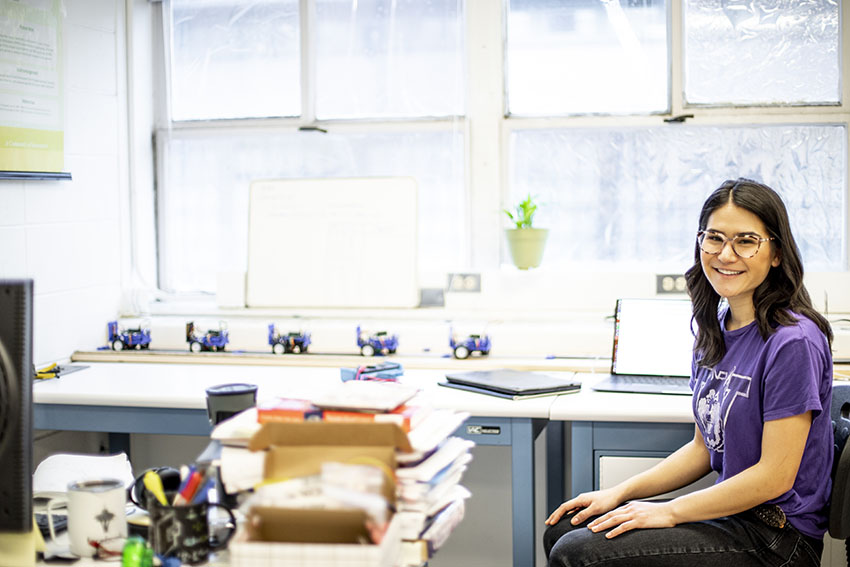 Karli Berger's daily schedule is packed, but she wouldn't have it any other way. The mechanical engineering (ME) senior has made the most of her Husky experience since stepping on campus in 2015. She's been a member of UW's Cheer team, the College of Engineering's Student Advisory Council and the first-ever cohort of Engineering Peer Educators, all while pursuing ME's mechatronics degree option. A competitive program that accepts 30 undergraduates each year, mechatronics immerses ME students in the integration of mechanical, electrical and computer technologies through courses and projects focused on robotics, automation, sensing and controls.
We recently spoke with Berger about her path to engineering and how she's balanced her passions for mentorship and teambuilding with ME and cheer.
What led you to the UW and to ME?
I'm from Southern California and knew I wanted to stay on the West Coast, preferably in a bigger city. I fell in love with campus when I visited. I was pretty sure I wanted to study engineering but didn't know which kind. I discovered mechanical engineering through a ME seminar on sustainability. I was drawn to ME's broad reach, and I especially became curious about mechatronics.
Tell us more about your interest in mechatronics.
Mechatronics combines my interests in computer and mechanical engineering. I love to play with software, and my all-time favorite courses have been ME 373 and 374 — focused on system dynamics, analysis and design. Thanks to them, I decided to pursue mechatronics.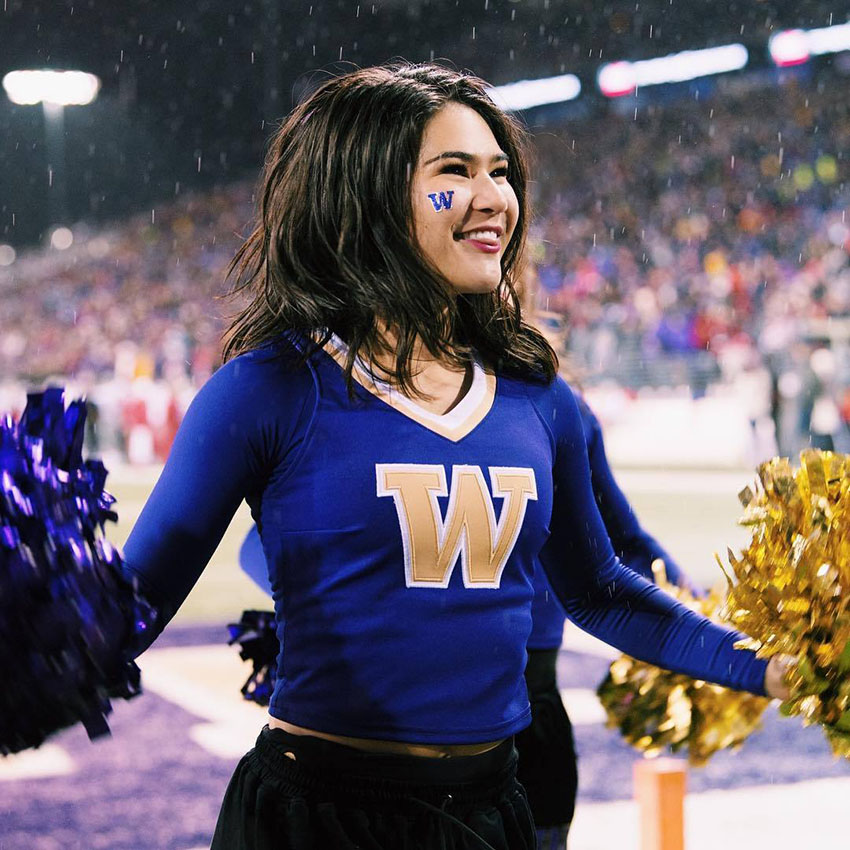 You were on the UW Cheer team for three years. Any similarities between Cheer and ME?
Both Cheer and ME require a strong work ethic, and both have taught me the value of teambuilding. A successful cheer team relies on great teamwork, and the same is true for successful engineering teams. ME's mechatronics cohort feels like a team; many of us have discovered that it's much more beneficial to work together than to compete against each other. Both Cheer and ME can be hard — difficult practices and challenging classes — and it's good to share those experiences. Anytime I go into the mechatronics lab, I know I'll find other ME students to work with. It's nice to have that community.
What research are you working on?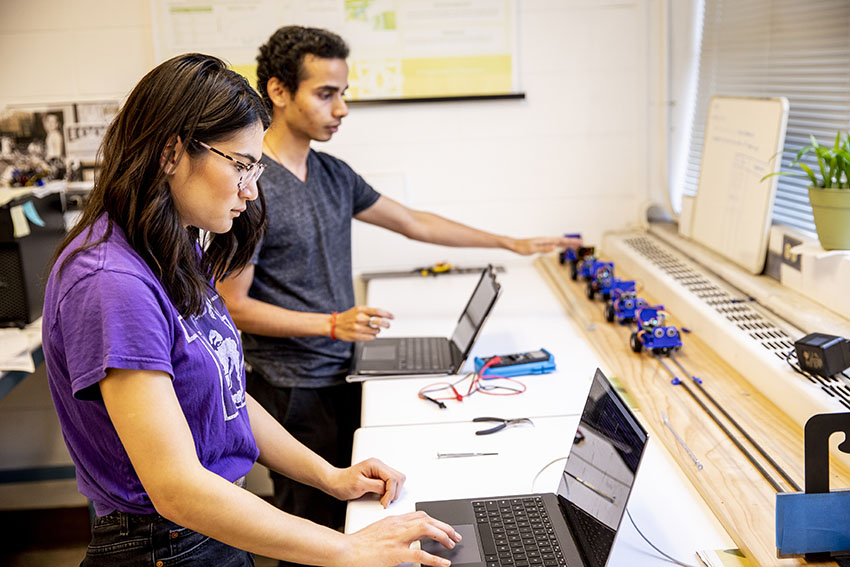 I'm sitting out of Cheer this year out to focus on undergraduate research. I'm working in ME professor Santosh Devasia's Precision Controls Lab with ME Ph.D. student Anuj Tiwari on an autonomous vehicles and robotic systems control project. Imagine you're in a car stopped at a stop light with a line of cars behind you. Once the light turns green, you accelerate, and so do the others. But there's generally a delay between the first and second cars, the second and third, and so on. The same is true for stopping. We're working to decrease the time delay in a network of robotic vehicles so that they advance and brake at the same velocity. Applying this technology to self-driving cars will make them easier to control, more efficient and safer.
You've also served as an Engineering Peer Educator (EPE) this year. What does that involve?
I serve on COESAC, the College of Engineering Student Advisory Council, and was involved in UW Engineering's Direct-to-College admissions planning and implementation. The College's Academic Advising office helps oversee COESAC meetings and also developed the EPE program, which is how I got involved. EPEs are experienced engineering students who help first-year engineering students who have not yet declared a specific major transition into the UW Engineering community by serving as E-FIG instructors and mentors.
The program launched in 2018; the first EPE cohort consisted of about 50 EPEs from across the College, and during autumn quarter each of us led a group of about 20 first-year students. We taught weekly classes, managed lesson plans and grading, and facilitated discussions with our students on everything from explaining first-year engineering curriculum to why diversity and interdisciplinarity are important. We also helped students learn about different kinds of engineering careers and pathways.
How has being an EPE enhanced your Husky Experience?
At the UW, I've benefited from wonderful mentors, and I've wanted to pay that forward. For example, Lauren Fryhle and Shanai Lechtenberg in the College's Academic Advising office mentored me as I navigated my undergraduate career and inspired me to become an EPE. Being an EPE has not only given me a chance to have a positive impact on other engineering students' experiences, but it's also helped me strengthen my leadership skills, deepen my knowledge of campus resources and broaden my understanding of the diversity of engineering as a field.
It seems like you've taken advantage of many opportunities the UW has to offer. How do you make time for it all?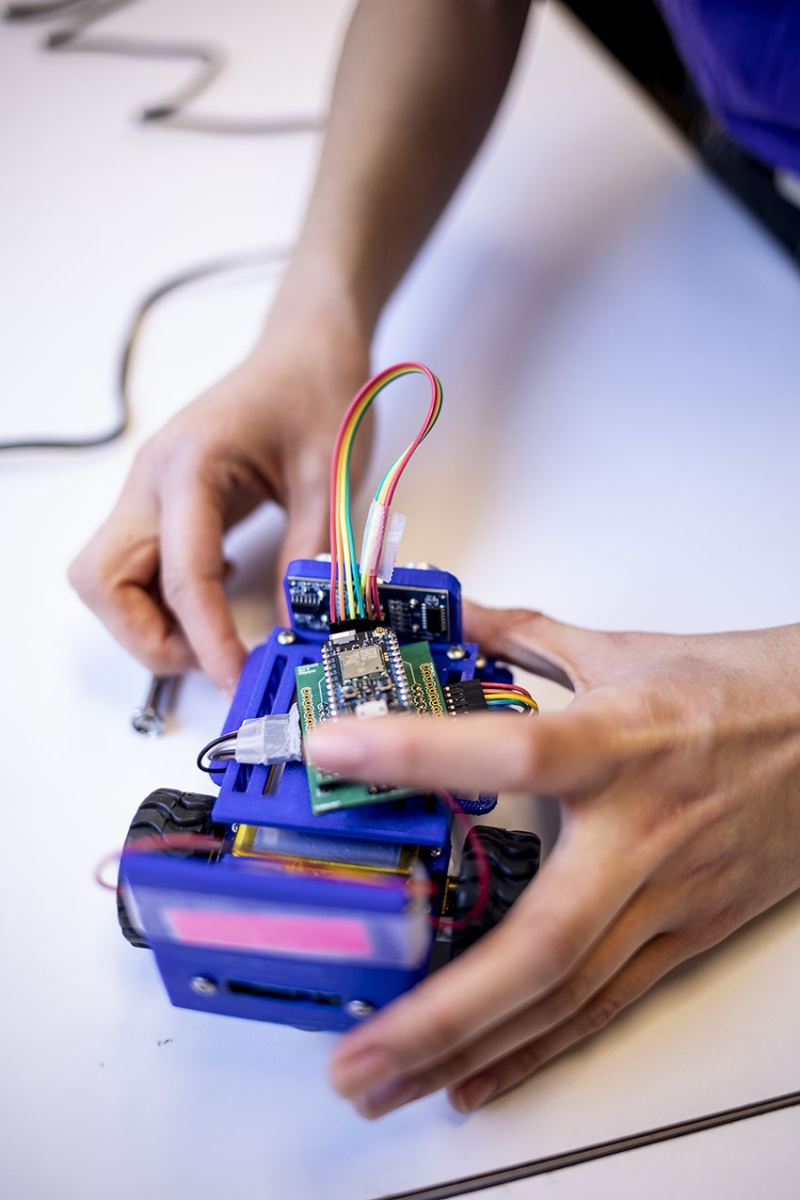 I have an incredibly structured schedule — each day I block out time for everything I need to get done. I prioritize my work; some projects require me to give 100% while others might only need 80%. I try to adjust the time and energy I give to them accordingly. I believe that if you're doing something you love, you'll figure out how to make it happen, even if it means hard work and long hours.
What advice do you have for new engineering students?
Stay focused and don't get discouraged by tough classes. There aren't many women in the College — as students, faculty or teaching assistants — and that can feel intimidating at times. But remember, you're here for a reason, and you can accomplish anything if you're passionate about it. Invest in friendships and build relationships with classmates; it's so much better to journey through engineering with a team instead of on your own.
---
Learn more about ME's degree options for undergraduates and the College's Engineering Peer Educator program.
Originally published February 11, 2019