By Andy Freeberg
April 8, 2021
A Q&A with Anders Brown, outgoing chair of ME's External Advisory Board.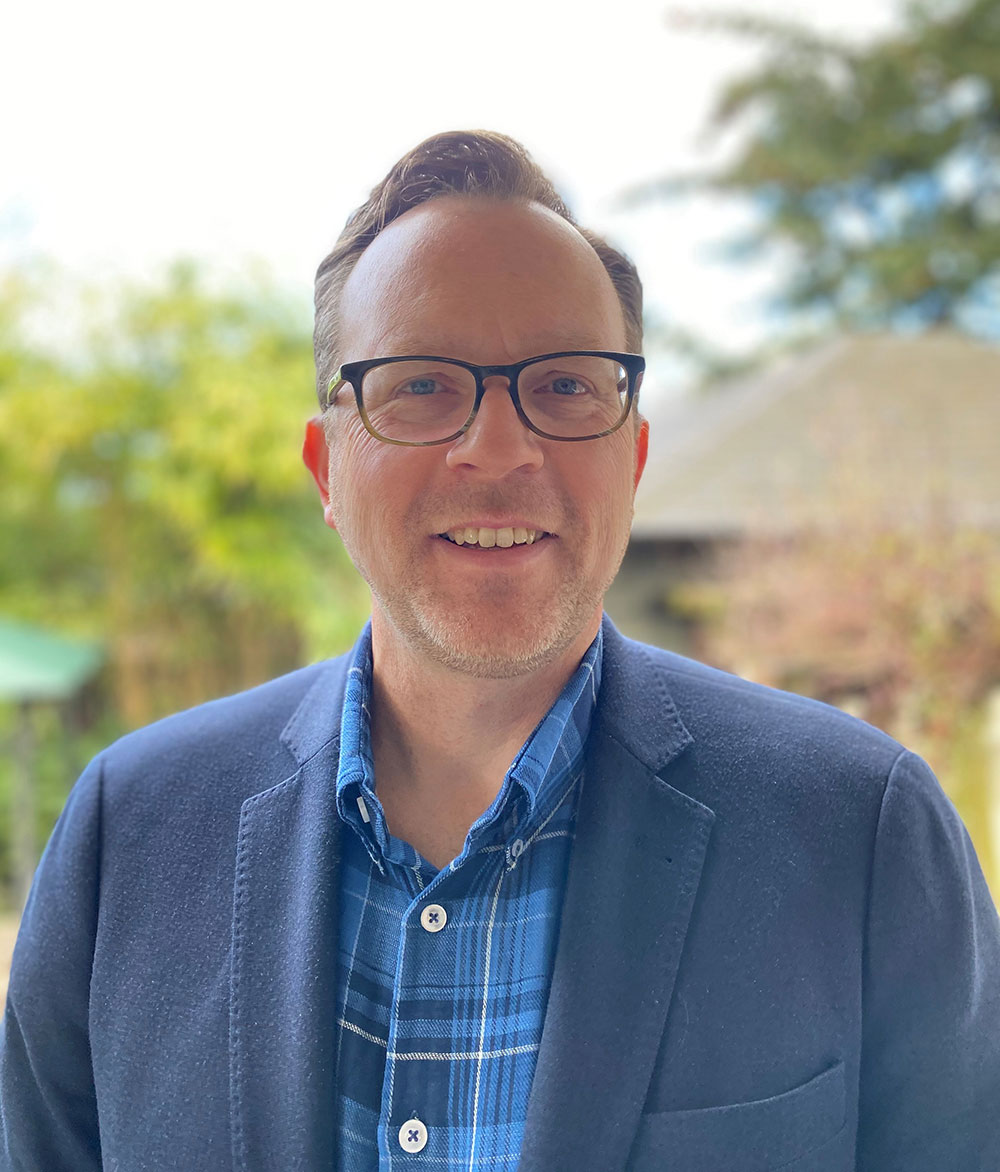 Mechanical engineering is a versatile engineering degree, and the department takes pride in training alumni who go on to a wide array of impressive careers and pursuits. Anders Brown (BSME '92, MSME '94) is one such alumnus. Brown is a Seattle-area leader in implementing technology solutions for companies big and small and is currently Managing Director at Tegria, a healthcare solutions company launched by Providence Health & Services last year. The outgoing chair of the department's External Advisory Board (EAB), Brown has also played a critical role in helping boost ME's connections with industry to create new opportunities for students. He spoke with ME's Andy Freeberg to tell his story and explain why the EAB is excited about the future of the department.
Why did you originally choose ME and how did it prepare you for your career?
Like a lot of ME students, I was always into math and science and that's what initially led me to the major. But as I got deeper into it, I found I enjoyed it more and more. So much in fact that I stayed on and got my master's degree working with Professor Joseph Garbini on systems and controls.
My first job after my master's was at a company that designed and manufactured printed circuit boards and through that I became enthralled with the software industry of the mid-90s – in particular, the new ways software could be applied to business. That passion led me to Microsoft where I worked across multiple product management, planning and strategy roles. In 2005 I decided to try applying those experiences as an entrepreneur – starting a consulting company that built software systems for large companies.
What I always tell students is that no matter what you end up doing, engineering teaches you how to solve problems. It's a cliché, but it's true. Understanding boundary conditions, knowing what pieces you can and can't move, and thinking about what output you are optimizing for, those are the kinds of things that set me up well and I think apply across almost any pursuit.
How did you reconnect with the department?
When I moved back to Seattle to work at Microsoft, I reached out to Professor Garbini. That eventually led to an invite to join the EAB, which at the time mainly gave ME a mechanism for getting advice from outside professionals on decisions affecting the department. Around 2017 I had the idea that we should build it up and do more – we have this huge ecosystem around Seattle, tons of passionate alumni who want to give back and a great department that can plug things together. I had a discussion with Professor Reinhall and he asked if I'd be willing to lead that effort myself, and here I am.
What is the EAB doing and how does it affect the department?
What we did about three years ago was set ourselves up into committees to focus on three specific areas. One is recruiting and governance for the EAB itself – self-managing the board, getting the best people on it and making sure we have the advisors and infrastructure to be successful.
The second is reaching out to get more industry engagement and innovation. Seattle has such an incredible set of industry players; how do we plug that into the department? How do we replicate the success of projects like the Boeing Advanced Research Center and PACCAR Advanced Research Center?
The last committee is focused on how we can do a better job getting across the importance of ME as a discipline. Mechanical engineering has been challenged by needing to transition from the dominant narrative of the 80s and 90s where it was about nuts and bolts to today where it's everywhere in all kind of emerging areas. The promotion and advocacy committee wants to make sure we tell the right story to the state and to the nation about the value of mechanical engineers to society.
Do you have any advice for alumni thinking about getting more involved?
Please do! Anything matters – time, talent or treasure. Pay attention to the speaker series and different things happening on campus. Engaging is a currency of giving back.
Never underestimate the little things and remember that your story itself is an important treasure. Reflecting your energy and passion to young people considering these careers is incredibly meaningful. For me it all stems from a love of engineering and academics, but it's a lot of fun, too.
Stay connected. Get involved.
Visit the Alumni Connections page to learn about ways to engage with UW ME.