December 9, 2021
Join us in welcoming our new faculty to the ME department for the 2021–2022 school year.
Ayokunle Olanrewaju, Assistant Professor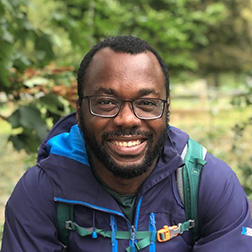 Acting Assistant Professor Ayokunle (Ayo) Olanrewaju has been named an assistant professor of mechanical engineering, effective January 2022. He received undergraduate and master's degrees in electrical engineering at the University of Alberta, Canada, and completed a Ph.D. in biological and biomedical engineering at McGill University. Afterwards, he worked as an industrial postdoctoral fellow with the Montreal-based biomedical startup Sensoreal before coming to the UW as a postdoctoral scholar in the Posner Research Group in 2018.
Ayo's research applies fundamental principles in the physical and life sciences to address bioengineering challenges at the point of need. He applies expertise in microfluidics and molecular assays to develop innovations supported by analytical models and real-world testing. Ayo is currently developing point-of-care diagnostics for therapeutic monitoring and precision dosing of drugs used to treat infectious and chronic diseases like HIV, tuberculosis and cancer. He is also advancing 3D-printed capillary microfluidic devices for a variety of clinical applications.
Ayo is a member of the UW Center for AIDS Research, Institute for Translational Health Sciences and Institute for NanoEngineered Systems. He has received the University of Washington/Fred Hutch Center for AIDS Research New Investigator Award and the IAS/ANRS Lange/van Tongeren Prize for Young Investigators, was selected in the inaugural class of Black Trailblazers in Engineering Fellows and was featured on Cell Mentor's list of 1,000 inspiring Black scientists in America. Ayo cofounded the UW Postdoc Diversity Alliance and was recently recognized for his mentorship with an Undergraduate Research Mentor Award.
Mehmet Kurt, Assistant Professor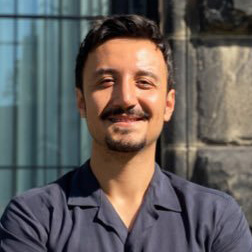 Mehmet Kurt will start as an assistant professor of mechanical engineering this winter. Mehmet received his undergraduate degree in mechanical engineering from Bogazici University (Istanbul, Turkey) and his Ph.D. in mechanical science and engineering from the University of Illinois at Urbana-Champaign. He was a postdoctoral scholar in the Department of Bioengineering at Stanford University from 2014 to 2016 and is currently an assistant professor of mechanical engineering at the Stevens Institute of Technology.
Mehmet's research is focused on biological and biomedical challenges, particularly in the areas of brain biomechanics, neuromechanics imaging, nonlinear systems and smart biomedical devices. Some examples of his research projects include investigating the nonlinear dynamics of the human brain during head impacts, studying aneurysm stability through aneurysm wall motion imaging, and measuring brain tissue stiffness in vivo through ultra-high resolution MR Elastography in Alzheimer's Disease.
His awards include the Lucile Packard Children Hospital Postdoctoral Fellowship, Thrasher Research Foundation Early Career Award, Provost's Early Career Award for Research Excellence and the Thomas Bernard Hall Prize. His research and neuroimaging work has been recognized with prizes and coverage in the popular media, including an NSF Best Scientific Visualization (Vizzie) Award, being named in the 40 under 40 list in Turkey by Fortune Magazine, and an Annals of Biomedical Engineering Editor's Choice Award. Mehmet is active in a variety of initiatives to increase the participation and visibility of LGBTQ+ students in STEM, including through mentorship programs and outreach events.
Interested in joining the faculty of UW ME?