Lyra Fontaine
Meet three former researchers from the Molecular Biophotonics Laboratory, led by ME Professor Jonathan Liu, who are bringing their skills to unique fields.
Within the many laboratories in the UW's ME department, researchers apply their knowledge to real-world problems while gaining vital skills that can open the door to rewarding careers.
In the Molecular Biophotonics Laboratory, led by ME professor Jonathan Liu, students and researchers explore how to build an open-top light-sheet microscope, image specimens in 3D and computationally analyze massive 3D datasets. The 3D imaging method developed in the lab enables clinicians to see a complete view of certain tissue specimens such as needle biopsies, which could improve how diseases like cancer are treated.
Below, meet three former researchers from Liu's lab who are bringing their skills to unique fields. The lab enabled them to make a difference in science and medicine, as well as prepared them to pursue their next career step – whether they're advancing neuroscience research, developing tools at a biotechnology company or studying to be a physician scientist.
Adam Glaser, Senior Scientist at the Allen
Institute for Neural Dynamics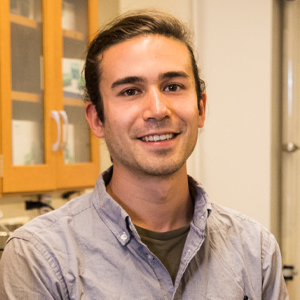 When Adam Glaser joined Liu's lab in 2015 as a postdoctoral research associate, he didn't anticipate being part of developing the first open-top light-sheet microscopy system for clinical pathology.
Nicholas Reder, a clinical instructor at the UW Medicine Department of Laboratory Medicine & Pathology, asked Liu if a technology could improve how pathologists analyze tissues to diagnose prostate cancer. Liu and Glaser, who both have optics backgrounds, came up with the solution of light-sheet microscopy. Along with collaborator Lawrence True, professor at the Department of Laboratory Medicine & Pathology, the team created the first microscopy system.
"It was a fantastic postdoc experience for me to start a new collaborative, clinically translatable research project focused on 3D pathology," says Glaser, now a senior scientist at the Allen Institute for Neural Dynamics. "Jon was bold and willing to take a risk on a new project, which was fun and inspiring."
Glaser, Liu, Reder and True co-founded Alpenglow Biosciences, a company that commercializes the 3D pathology devices and AI analysis developed in the lab. The researchers created a second iteration of the microscope and then built the newest system, a hybrid open-top light sheet microscope, which Glaser played a lead role in developing. They published their latest microscope system in a paper in Nature Methods last May.

It's gratifying to see how far we've taken open-top light-sheet microscopy and hopefully it will be impactful in the clinical world outside of academic research soon."
The latest version of the microscope is more versatile and able to perform rapid, automated imaging for multiple specimens. The system can quickly screen large intact tissues that have been processed to make them transparent, enabling doctors to quickly identify regions of interest and then inspect these regions in further detail. For example, it can efficiently interrogate individual and multiple neurons, and can identify and image multiple metastatic brain lesions.
Glaser is now using his expertise in 3D microscopy in neuroscience, a field that's always interested him. At the Allen Institute for Neural Dynamics, which aims to uncover how brain activity drives decision-making, Glaser's work contributes to getting a more holistic view of neural connections using large-scale imaging.
"Jon was a dynamic and supportive mentor and adviser," Glaser says. "From my time in his lab, I learned how to be organized, prioritize my work and set myself up for success. I'm excited to continue to push 3D microscopy further."
Lindsey Erion Barner, Scientist at NanoString Technologies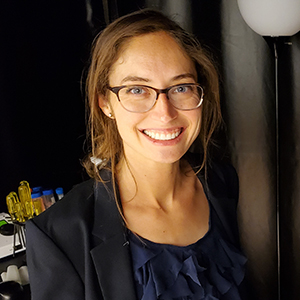 In 2017, Lindsey Erion Barner (ME Ph.D., '22) moved from the East Coast to join the Molecular Biophotonics Lab, drawn to the opportunity to work on hands-on projects and create devices that could improve the accuracy of cancer diagnoses.
Mentored by Liu and Glaser, Barner dove into a hands-on experiment: testing out a patterned light sheet for a potential new type of microscope. Along with computer programming, she gained experience building hardware, preparing tissues and using imaging software.
The project set the stage for Barner's Ph.D. work: developing a new optical lens type and the first multi-resolution light-sheet microscope. Barner then used the new microscope for 3D pathology of lymph nodes for breast cancer staging.
"The microscope allows users and pathologists to rapidly transition between low-resolution and high-resolution views when looking at specimens," says Barner. "This capability makes the device more convenient for use in the real world."
For her dissertation, Barner investigated how the multi-resolution microscope could improve the staging of breast cancers. In a study, the researchers found that 3D pathology enabled them to more accurately identify lymph node metastases in breast cancer patients.
"It was really satisfying to develop technology that would improve the standard of care if it was used," says Barner, who was a National Science Foundation Graduate Research Fellow while in ME.
Barner's Ph.D. research directly relates to her work as a scientist at NanoString Technologies, where she explores using light-sheet microscopy for spatial transcriptomics.
"I learned from the Molecular Biophotonics Lab how to communicate and break down a complicated scientific problem into smaller, manageable parts," Barner says. "I'm still using a lot of hardware and building devices, just for another exciting application."
Dominie Miyasato, Student at Harvard Medical School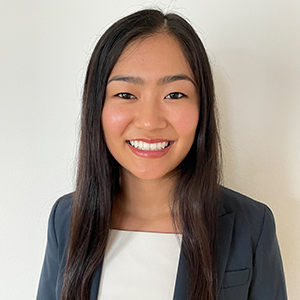 Typically, surgeons remove tumors along with a margin of what they think is non-cancerous tissue around the tumor, known as the surgical margin. Discovering cancer cells at the margin may mean that the tumor wasn't completely removed. Currently, pathologists can examine only a small portion of the excised tumor's margin after surgery. Liu's lab is investigating how to use light-sheet microscopy to determine whether cancer cells are still present on the edges of surgically excised tumors.
Dominie Miyasato explored this application as a researcher in Liu's lab from 2021 to 2022, between graduating from the University of Southern California and attending medical school.
"The strength of our open-top light-sheet microscopy method is that we can sample the entire surgical margin," Miyasato says. "To do this, we image an entire excised tumor specimen on the microscope, looking for cancer cells at the margin, in a process that takes about 20 to 30 minutes. The goal is that pathologists will be able to let surgeons know if all of the cancer has been removed while the patient is still in the operating room."
Liu's lab provided opportunities for Miyasato to do translational research and collaborate with clinicians. The researchers asked surgeons and pathologists if the open-top light-sheet microscopy method would be useful in the clinic and whether it would be feasible to integrate it into the clinical workflow.
Related story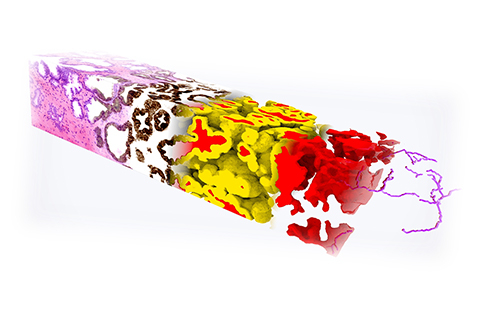 3D IMAGING RESEARCH
This year, the Molecular Biophotonics Lab is scaling up its prostate cancer research to include collaborations with other universities.
While shadowing clinicians, Miyasato realized that she enjoyed interacting with patients, since understanding their experiences is key to asking the right research questions. She hopes to become a physician-scientist.
"I think physician-scientists are uniquely positioned to see patients, listen to what they are going through and identify unmet needs," Miyasato says. "Then, they can go to the lab, address those needs and push the field forward."
In her year at the UW, Miyasato learned more about biophotonics as well as designing experiments, interpreting results and writing papers. In fall 2022, Miyasoto became a student in Harvard Medical School's Health Sciences & Technology program, which includes dedicated time for students to conduct research.
"Developing my research skills at the UW was critical for me to have the opportunity to attend this program," Miyasoto says. "Microscopy is a useful tool for any sort of research that aims to answer biomedical questions."
Originally published November 9, 2022