October 6, 2023
ME Ph.D. student Juampablo Heras Rivera is studying medical applications for fluid dynamics and machine learning as a member of KurtLab.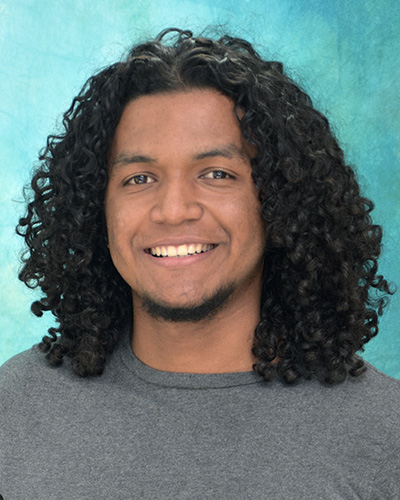 His research is supported by the Department of Energy's Computational Science Graduate Fellowship, which he received earlier this year. The prestigious fellowship provides benefits and opportunities to doctoral students in fields that use high-performance computing to solve complex science and engineering problems.
"It was an honor to be named a fellow," says Heras Rivera, who holds a mechanical engineering master's degree from the University of New Mexico. "The award felt like a recognition of the hard work that led up to it, as well as the mentors and family who have helped me along the way."
Heras Rivera credits his mentor and previous professor Svetlana Poroseva for encouraging him to take advantage of opportunities that arose and building his confidence as a researcher. Through his graduate research, he worked to improve and simplify existing machine learning models of turbulence for applications such as aerospace. He's also used machine learning to study power grids' resilience to attacks or national disasters.
"I enjoy applying machine learning to real-world problems," he says.
After internships at the Los Alamos National Laboratory and the Air Force Research Laboratory, Heras Rivera decided to pursue his Ph.D. in mechanical engineering.
The UW's strengths in machine learning and medicine drew him to KurtLab, led by ME Associate Professor Mehmet Kurt. The lab investigates the mechanobiology of the human brain in health and disease by developing advanced neuroimaging tools and computational models. Heras Rivera will focus on using machine learning and medical imaging to study brain disorders such as Alzheimer's.
"I've always been interested in applying fluid dynamics and machine learning to medical applications," he says. "I got into engineering because I wanted to help people. Being part of KurtLab is a great opportunity to do so through the medical field."