Graduate Admissions
The Department of Mechanical Engineering at the University of Washington houses one of the major mechanical engineering graduate programs in the United States. Approximately 235 graduate students study in the department, including 153 full-time students, and 82 part-time students who work full-time in industry.
To accommodate schedules of employed students, the Master of Science in Mechanical Engineering (MSME) and Master of Science in Engineering (MSE) courses are available online or on campus.
Instruction in Mechanical Engineering focuses on the integration of technological systems to solve practical problems. The curriculum and research reflect the technical diversity of mechanical engineering and meet the needs of our constituents.
Graduate Degree and Non-Degree Programs
The Department of Mechanical Engineering offers the following graduate degree and non-degree programs:
Curriculum & Research
Before You Apply
These are the things you need to know before you apply.
To Apply
Please follow the links below to submit your applications.
After You Are Admitted
Contact Us
For questions or concerns about graduate admissions into the ME Department, please contact Graduate Program Adviser Wanwisa Kisalang or Graduate Program Coordinator Professor Vipin Kumar.
For questions about admission to the University of Washington Graduate School, please visit the UW Graduate School website.
The University of Washington provides equal opportunity in education without regard to race, color, creed, religion, national origin, sex, sexual orientation, age, marital status, disability, or status as a disabled veteran or Vietnam era veteran in accordance with University of Washington policy and applicable federal and state statutes and regulations.
Contact ME Graduate Student Advising
Graduate Academic Counselor - PhD Program

Wanwisa Kisalang
megrad@uw.edu
206-543-7963




Counseling Services Coordinator - Master's Program
Kate Gayle
kjgayle@uw.edu
206-616-0981

Graduate Program Coordinator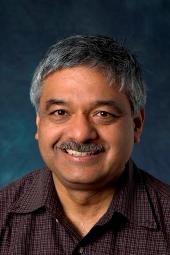 Prof. Vipin Kumar,
vkumar@uw.edu
206-543-5535
Online MSME Email List

Sign up for notifications about important dates and other degree updates regarding the Online MSME Program.