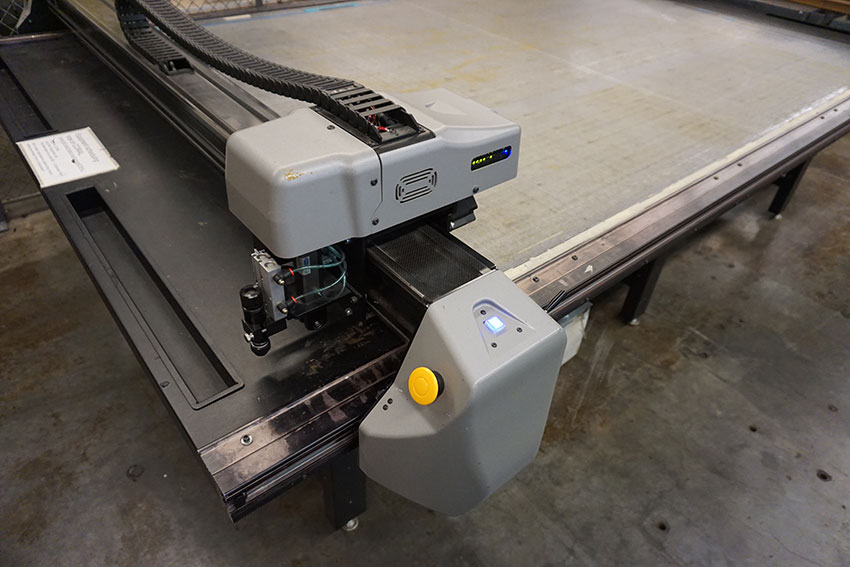 Description:
The Autometrix Advantage is a 2D CNC cutter and plotter. In the ME composite shop, it is used mostly to cut prepreg or dry carbon fiber and fiberglass with precise fiber angles and shapes, but it can be used to cut many thin flexible materials. It is not a good tool for cutting rigid materials- a laser cutter or waterjet cutter is a better choice for rigid sheet materials.
Specifications:
Table Size: 96" x 65". Maximum recommended cutting dimensions are 94" x 63".
Cutting tools: Default cutting tool is 28mm rotary blade. A tangential blade is available upon request for a setup fee.
Plotting tools: Default plotting tool is a ballpoint pen. Plotting with permanent marker (sharpie) is available upon request for a setup fee.
File types for import: .dxf (preferred), .aama, .iso, .eps, .ntv, and Patternsmith files (.project, .pxml, .pat)
File tips:
Use a grid for cutting squares, rather than a linear pattern of boxes. Grid patterns are also straightforward to draw in Patternsmith, the fabric cutter software.
To minimize time cleaning up files while using the fabric cutter, use the minimum number of points necessary for splines or curves.
When possible, curves should have a radius of no less than 14mm. Tight curves can cause the blade to twist and pull at fibers.