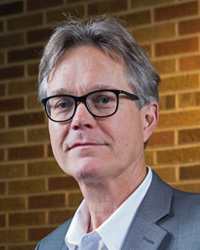 Welcome to Mechanical Engineering at the University of Washington.
Every day the future is developed in our labs. From the development of devices for the early detection and treatment of cancer to development of alternative energy using nanotechnology, the faculty and students of the Department of Mechanical Engineering are doing their part to create a healthier, cleaner, and more prosperous world.
We are committed to interdisciplinary work, collaboration, and experiential learning—across research areas and academic disciplines as well as with our industry partners. For example, the Boeing Advanced Research Center (BARC), which is housed in our department, pairs full-time Boeing engineers with students and faculty to come up with solutions for Boeing projects in the areas of automation, robotics, and aircraft assembly.
Another example is our Engineering Innovation in Health program, through which students work alongside engineering faculty and medical professionals to develop working, cost-effective solutions to today's pressing clinical challenges. The projects and deliverables are managed within a year-long design course sequence: Fall quarter is dedicated to deepening an understanding of the clinical need, and device design, prototyping, and evaluation take place during winter and spring quarters. Through this program, we are preparing the next generation of students and faculty in medical device development and innovation, and we are establishing an interdisciplinary culture of engineers and health practitioners.
Mechanical Engineering is a leading department at the University of Washington for patents and innovations. Bringing research to market through startup companies and licensing agreements benefits the state economy. Our expertise in such diverse areas as energy, manufacturing processes, robotics, nanotechnology, and medical devices leads to revolutionary innovations that help address key societal challenges and improve lives.
We invite you to be a part of our community – to stay connected, sign up for our newsletter and visit us on Facebook.
Per Reinhall, Professor and Chair