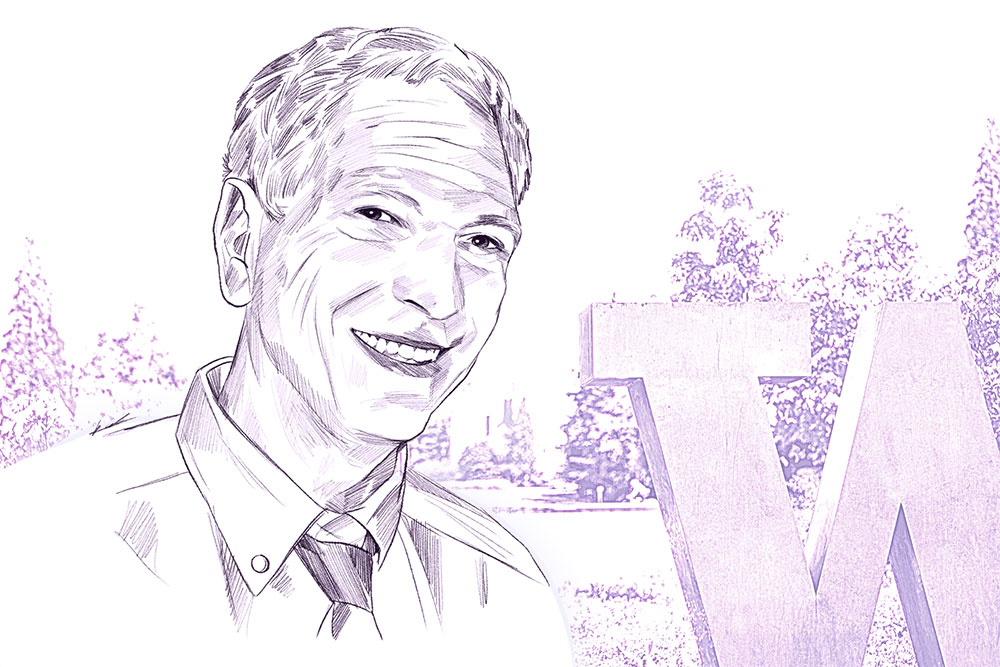 Retired engineers like Leonard "Len" Nelson offer their time and expertise to enrich UW research and education through affiliate professorships.
After 23 years as a scientist and engineer at Korry Electronics, ME affiliate professor Leonard "Len" Nelson had earned his way to retirement. For many people, that would be the end of a successful, productive engineering career. But not for Len.
Nelson is among a set of highly accomplished experts who have retired from long careers, and then choose to volunteer their expertise to conducting research and mentoring students at the UW. By contributing their time and considerable experience, these affiliates help provide greater attention to individual students, enrich students' academic curriculum through research, build connections through their professional networks and foster promising future research projects.
However, Nelson says the pleasure is all his.
"I enjoy woodworking, but after making the third or fourth bench you start to think, 'This is getting a bit old,'" remarks Nelson. "Fortunately, Eric Seibel rescued me from retirement and gave me something more meaningful to work on."
Rescued from retirement
ME research professor Eric Seibel first connected with Nelson in 2008 through a chance meeting with Nelson's daughter Elizabeth, a software product manager, at a Washington Research Foundation event. Seibel was looking for someone with expertise in optics and chemistry to help a doctoral student and Elizabeth Nelson was "looking to get dad out of the house," according to Len.
Seibel and Nelson got together for a meeting. Nelson has a Ph.D. in chemistry and had been the Director of Research and Development at Korry, a company that designs and develops cockpit displays. As a result, he was well versed in many areas: optics, electronics and mechanics, as well as chemistry. Seibel had found the expert he was looking for and in the decade since, Nelson has served as a valued ME affiliate professor and key team member in Seibel's Human Photonics Lab.
Nelson says one of the most rewarding aspects is working with students. He spends time with new student researchers to help them get past early hurdles and encourages them to keep going.
"When students start out, they're used to plugging numbers into formulas and that kind of thing. When they're presented with a real-world problem that touches on many areas, it's no great surprise that some will have moments where they feel lost," says Nelson. "They get discouraged and often just need someone to say, 'You've got a good idea here. Let's try it!'"
One UW student Nelson advised was Jasmine Hu, then a bioengineering undergraduate. Hu's research focused on searching for dyes that could be used for dental imaging.
"It was really my first experience with research and Len was a big support in guiding me through it," says Hu. "He taught me how to go into the literature and understand what had been done and how to weed out options. He showed me how to design robust experiments and clearly present my results."
Now working on her Ph.D. in bioengineering at University of California, San Francisco, Hu credits Nelson as one of the reasons she decided to pursue a research career. Nelson's emphasis on clear and simple communication is something she carries with her; today she enjoys mentoring younger researchers herself.
A successful experiment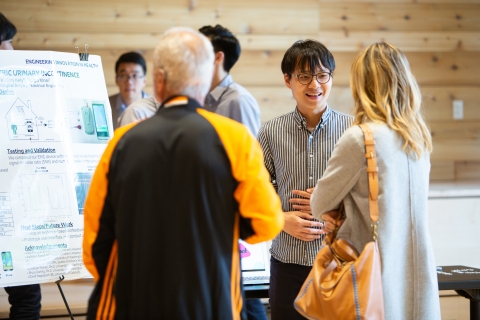 While Nelson continues to embrace post-retirement life, his work at UW is more than a hobby. In addition to mentoring students, he has co-authored more than two dozen scientific papers with Seibel and is an adviser for Engineering Innovation in Health (EIH). A few of the EIH projects Nelson has worked on have earned patents, commercialization funding and other recognition.
One example is a project called UnTape. The UnTape team is developing a medical-grade adhesive to be used in tape or bandages. When gentle heat is applied to UnTape, the adhesive releases without the pain of ripping it off a patient's skin. After several years of development, the project recently won renewed support, built a partnership with one of the world's largest adhesives producers and is nearing approval to begin human trials.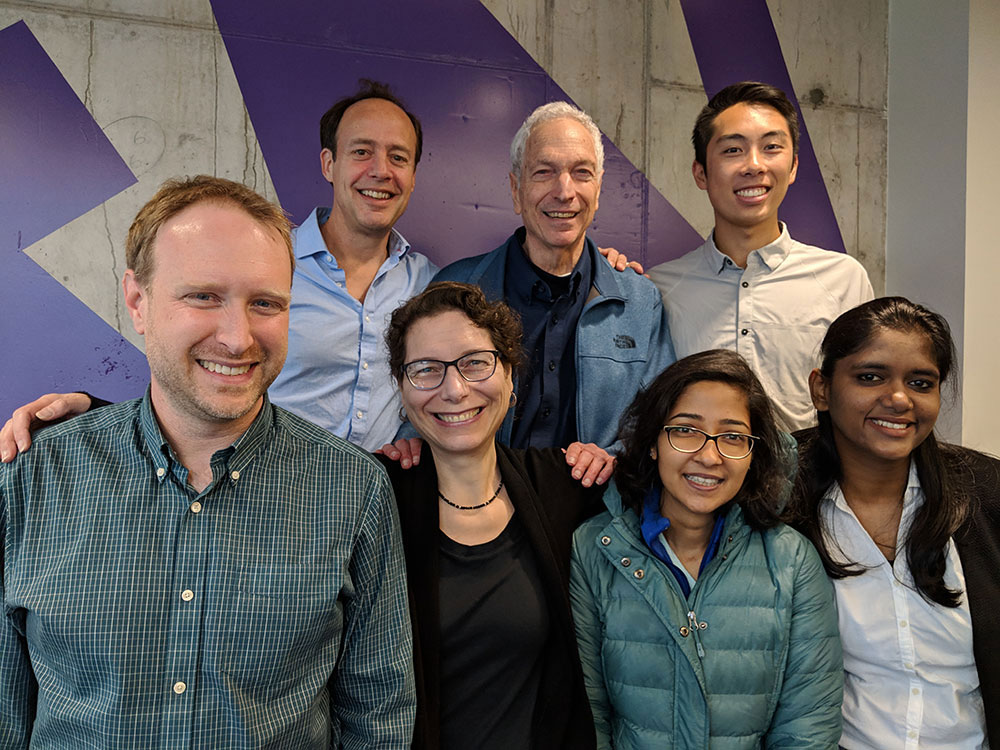 UnTape is just one example of a successful project that Nelson has been a part of since he retired his way into the ME department. He's also worked on a few projects similar to Hu's involving dental technologies and is currently contributing to a promising global health project with the goal of creating a new kind of blood test for newborns in underserved areas. Nelson brings a lot to the table, Seibel says.
"Since my lab and EIH projects both aim to serve unmet needs, the concepts are often multidisciplinary and also need a business perspective," notes Seibel. "Len has all of that and I am constantly appreciative of his efforts."
A new program takes to the AIR
Earlier this year, Nelson and Seibel had an idea: They see a growing need for experts to support students and research initiatives, and one of the great strengths of UW is its location in Seattle — a city where engineering and innovation have been a foundation for decades and where residents put a high value on contributing to the public good. Surely other retirees would enjoy the chance to volunteer their expertise at the UW, and perhaps Nelson's experience could be replicated for others.
The ME department is now working to build an Affiliates in Residence (AIR) program, aimed at drawing more retirees to contribute to research and mentorship. With a pool of volunteers drawn from local industry, they envision a synergistic match between those winding down their careers as innovators and those just beginning them.
"We don't know of any other initiative like this at other institutions," says Alberto Aliseda, chair of the Department of Mechanical Engineering. "We want to leverage our great Seattle resources and turn AIR into a unique and outstanding feature of UW Engineering's design and research programs."
In search of affiliates
If you've retired from a career in research and development and are interested in volunteering to support UW research and mentorship, please reach out to us: mechair@uw.edu.
Know someone who might be interested? Send them this article.
Originally published July 8, 2021