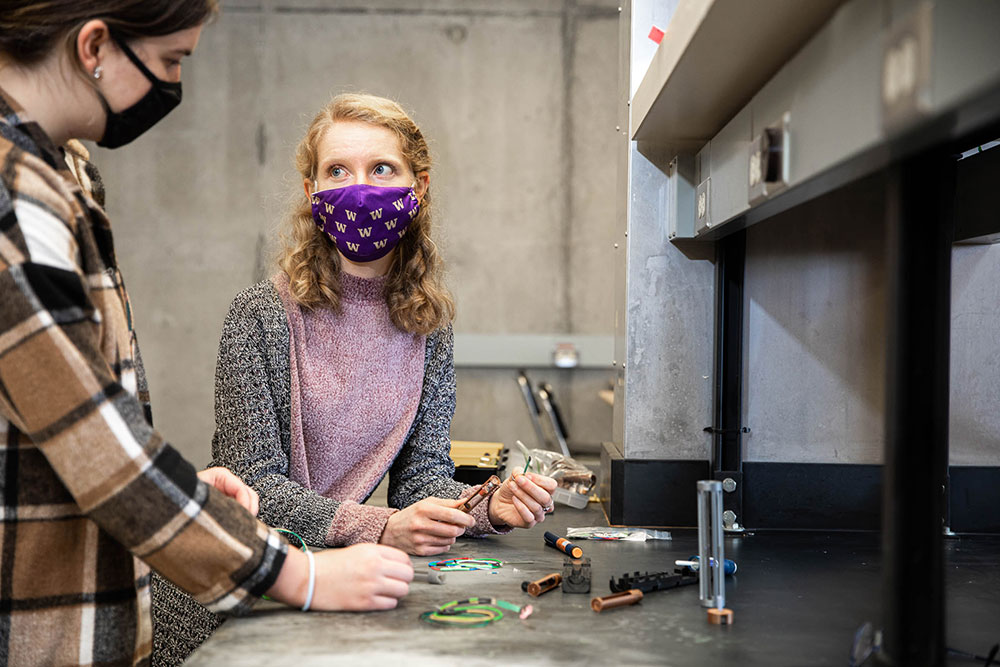 Shayla Payne first became interested in prosthetics and medical devices as a high school distance runner and skier. "I knew I didn't want to be a doctor or a surgeon," says Payne. "But I wanted to help people continue living their lives and participating in their hobbies even after an injury or other health issue."
Five years later and Payne, now an ME graduate student and teaching assistant (TA) for the Engineering Innovation in Health (EIH) program, is still on track. Payne's time at the UW has included competing in health innovation competitions, adapting her EIH senior project — and the EIH program itself — to be fully virtual during the pandemic, and interning with industry giant Novo Nordisk. Her experiences demonstrate the many opportunities available to UW engineering students who want to work in health innovation.
Starting off
Explore
research area
UW Mechanical Engineering has a rich history of advancements in biomechanics and health technologies, thanks to the work of pioneers in the field.
Payne grew up in Cheney, Washington and was drawn to engineering at the UW so she could live in Seattle, work with her hands and creatively solve problems.
In her first year on campus, she joined Bioengineers without Borders and worked on Insulin Anywhere, a project aimed at improving insulin delivery in areas that are under-resourced or recovering from natural disasters. This was her first project focused on diabetes — a topic that has been a theme in her work since then — and her team won a prize at the 2019 Hollomon Health Innovation Challenge, hosted by the UW Foster School's Buerk Center for Entrepreneurship.
When it came time to choose a major, Payne selected ME. "I picked mechanical engineering because it's broad and you get to learn a little bit of everything," she explains. "No matter what major you choose, the UW is so strong in health and medicine that there's a lot of opportunity to apply your skillsets."
Joining EIH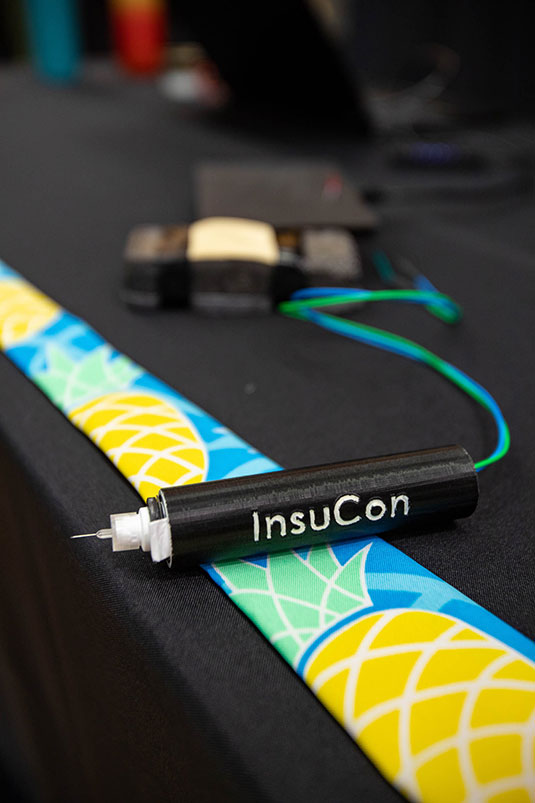 During her senior year, Payne enrolled in the Engineering Innovation in Health program. EIH pairs health professionals from the region with teams of UW students to address unmet needs in health care through a year of intensive study that culminates with a functional prototype device.
Payne's team partnered with Novo Nordisk, a world leader in diabetes care, on a project called InsuCon. The team's goal was to develop and test an insulin injection device that could measure the pressure on the needle so a user can be sure they're taking the correct dose.
By spring 2020, the team had finished months of background work and was a finalist in that year's Hollomon Health Innovation Challenge. Right as they should've been building and perfecting their device, the COVID-19 pandemic shut down campus.
"When news of online classes hit, I really only had one thought: EIH," says Payne. "Thinking about having to graduate online was sad, but for me, knowing the impact it could have on EIH was devastating."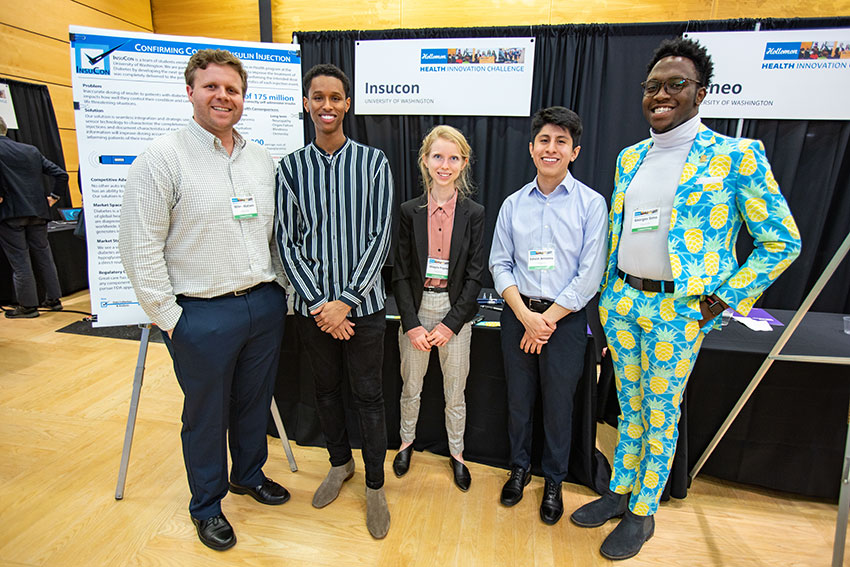 But Payne proved to be a capable pivoter. Using the 3D printer in her apartment, she continued designing and fabricating the InsuCon prototype while her teammates worked on data collection, processing and legal components. Novo Nordisk was pleased with the progress the students made and so was ME and Chemical Engineering Professor Jonathan Posner, the director of EIH and Insucon's faculty advisor.
"2020 was a difficult year, but Shayla's enthusiasm and resilience were very impressive," says Posner. "When she chose to continue towards her master's degree, we were happy to be able to have her as a TA. She's played a big role in EIH's success for the last year and a half and hopefully the experiences she's had and connections she's made through the program will serve her well."
From student to teacher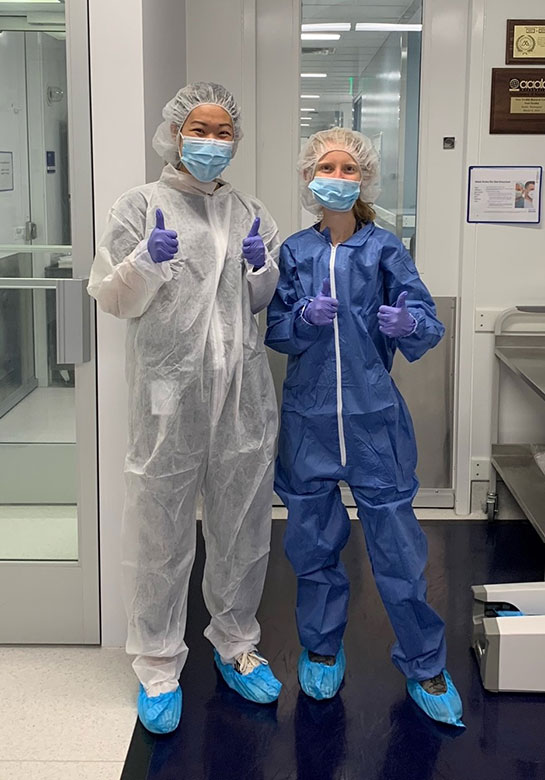 As a TA for EIH, Payne not only became part of the team teaching the EIH curriculum, but also became partly responsible for the program's operations — including nurturing a web of key relationships with clinicians, industry experts and other partners.
"In many ways it was exciting last year because in a virtual setting we had room to try new ways to collaborate and do work. We could bring members of the EIH community into the classroom who would have been geographically inaccessible otherwise," says Payne of her role as EIH TA. "It's incredible how passionate everyone involved with the program is and the depth of the resources it gives students access to — experts in multiple areas of engineering, regulatory issues, intellectual property and so on. EIH has connections with all kinds of people who are part of the Seattle's world-class health care ecosystem."
This past summer, Payne was one of three UW students offered an internship at the Novo Nordisk Research Center in Seattle where she got to see even more health innovation on display.
At Novo Nordisk, Payne worked with the medical device team, started an internal podcast with her fellow interns and helped organize a new virtual speaker series called "Intent to Prevent: The Future of Innovative Healthcare," with the goal of building conversation around health equity and preventative care.
Looking ahead
As Payne prepares to graduate with her master's degree this winter, she's optimistic about the prospects of a career in the health industry. Seattle is a hub for health research and development, but she's also excited about opportunities abroad. She has a minor in French and studied in Lyon as an undergraduate.
For students just getting started in health innovation and engineering, Payne's advice is to keep an open mind and explore ways to participate.
"I'd encourage new students to check out clubs like Bioengineers without Borders, sign up to connect to programs like EIH and the Hollomon Challenge, and get internships as early on as you can. There are a lot of existing project teams that need more members, so don't be afraid to ask for a spot, it's a great way to get started."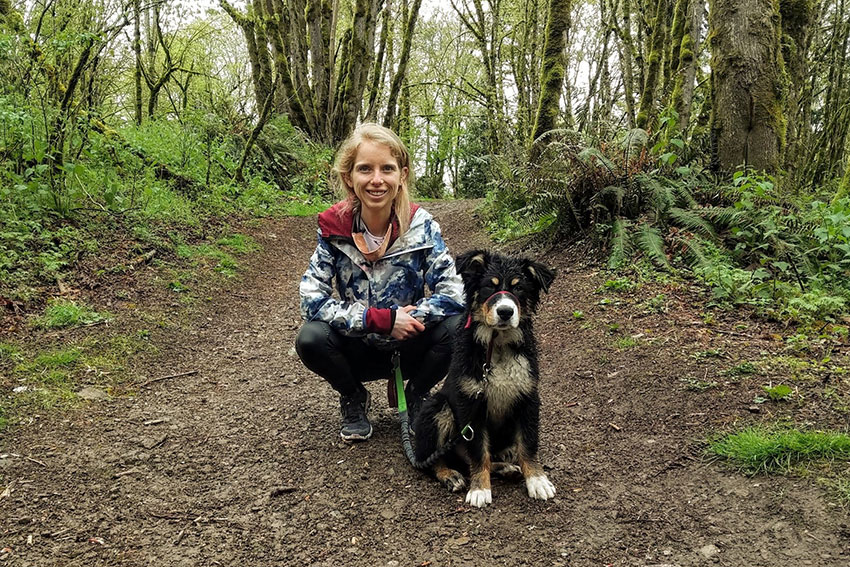 Engineering for human health
Engineering Innovation in Health's mission is to develop innovative and accessible solutions to challenges in human health by training the next-generation of health innovators and creating and empowering multidisciplinary teams.
Originally published January 13, 2022