From cutting-edge medical devices to new forms of renewable energy, a strong understanding of fluid mechanics underlies many of the emerging technologies that address society's most pressing challenges. Our coursework includes a strong fundamental grounding in fluid mechanics and our faculty are advancing high-impact fluids research across a wide swath of areas including human health, advanced manufacturing, robotics, machine learning, transportation, clean energy and the environment. Our location in Seattle provides a number of advantages for studying fluids due to our proximity to unique marine environments, large businesses that rely on fluids research and engineering, and UW Medicine, one of the nation's top medical research institutions. These advantages also result in world class interdisciplinary research projects across numerous UW departments.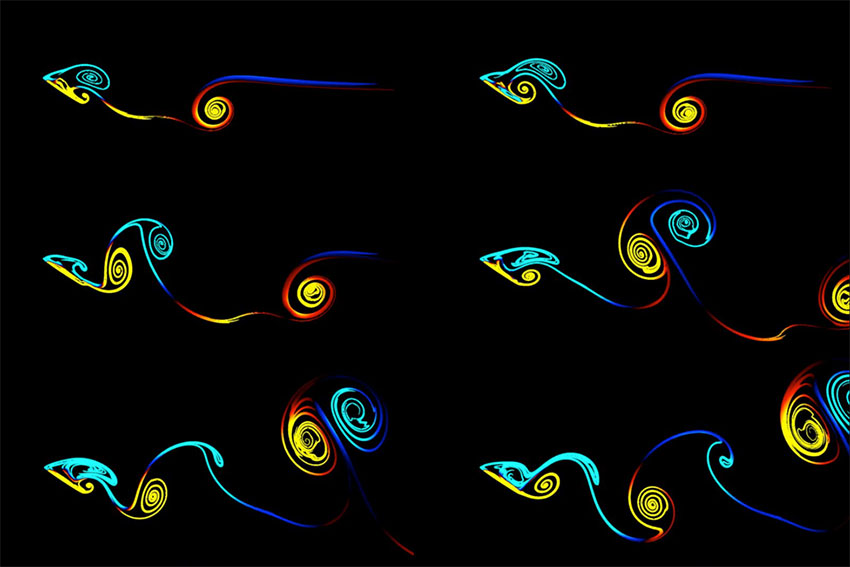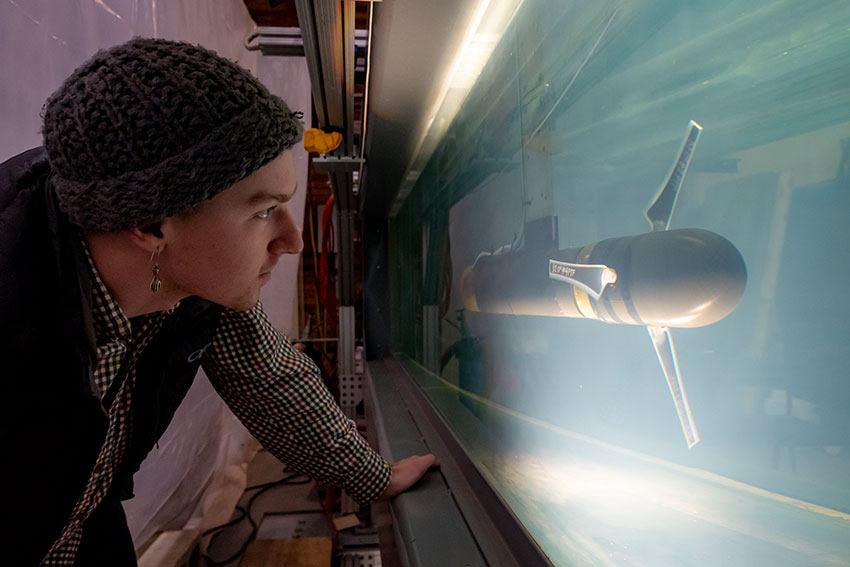 Key research areas
Acoustics
Aerodynamics
Cardiovascular flows and medical devices
Complex dynamical systems and controls
Fluid-structure interactions
Machine learning
Marine hydrodynamics
Nano-scale flows and microfluidics
Wind and marine renewable energy
Research highlights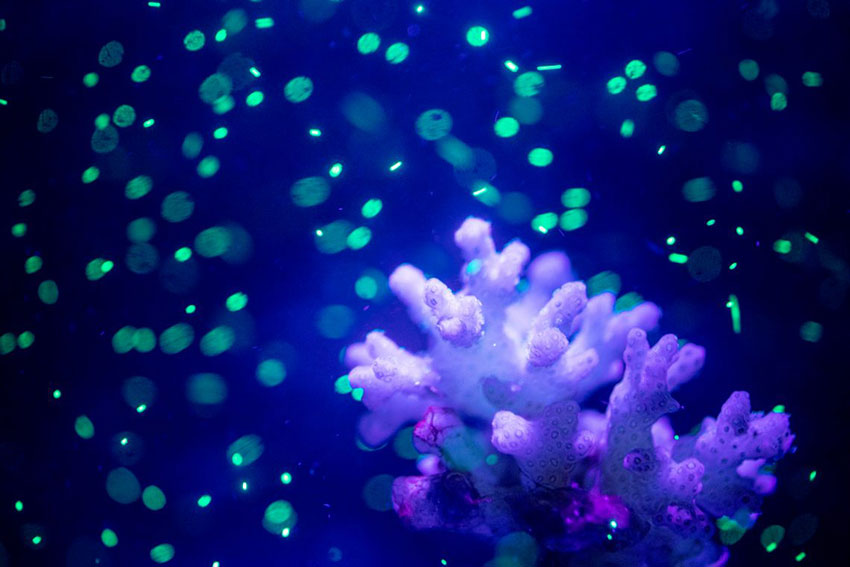 ME researchers provide fundamental fluid mechanics insights on a broad range of topics including cardiovascular flows, microplastics in the ocean, and visualization of fluid dynamics.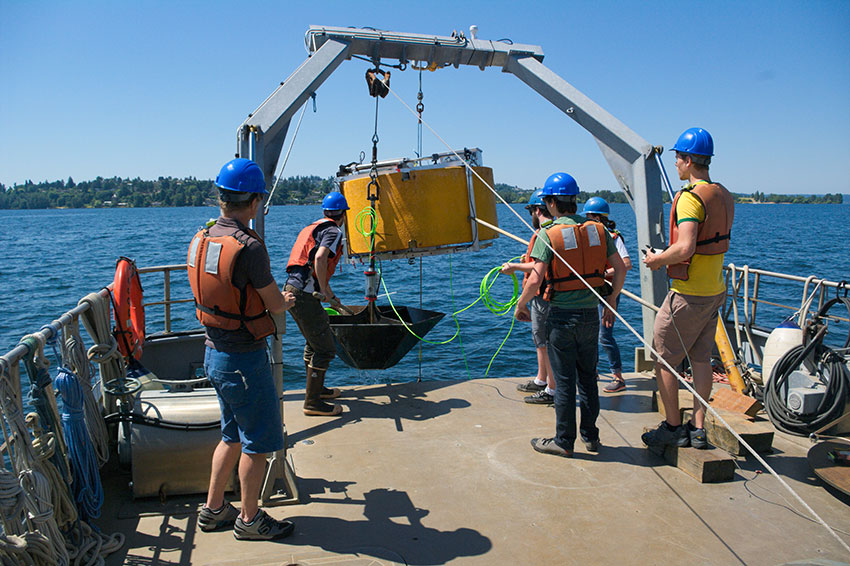 The Pacific Marine Energy Center responsibly advances the technical, environmental and societal dimensions of marine energy by expanding scientific understanding, engaging stakeholders and empowering students.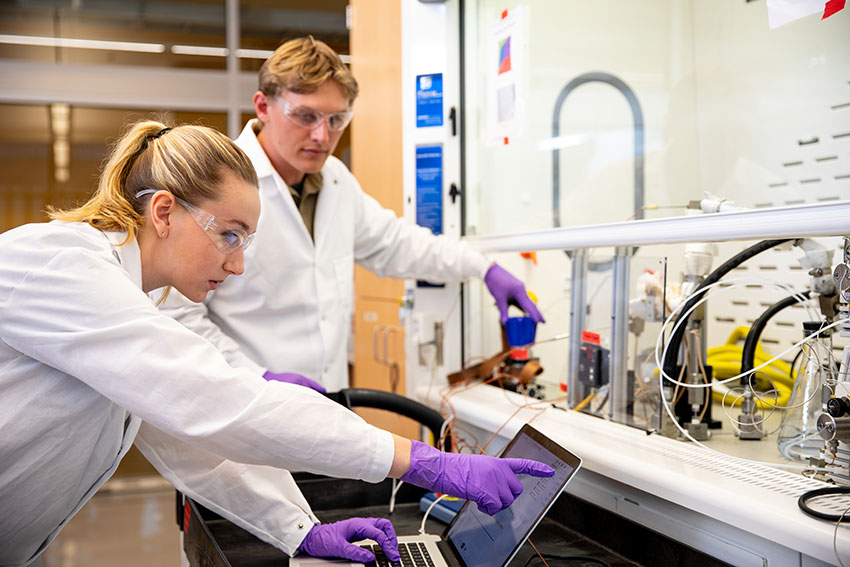 The Novosselov Research Group conducts multidisciplinary research and technology development in areas of aerosol science, supercritical fluids and electrohydrodynamics.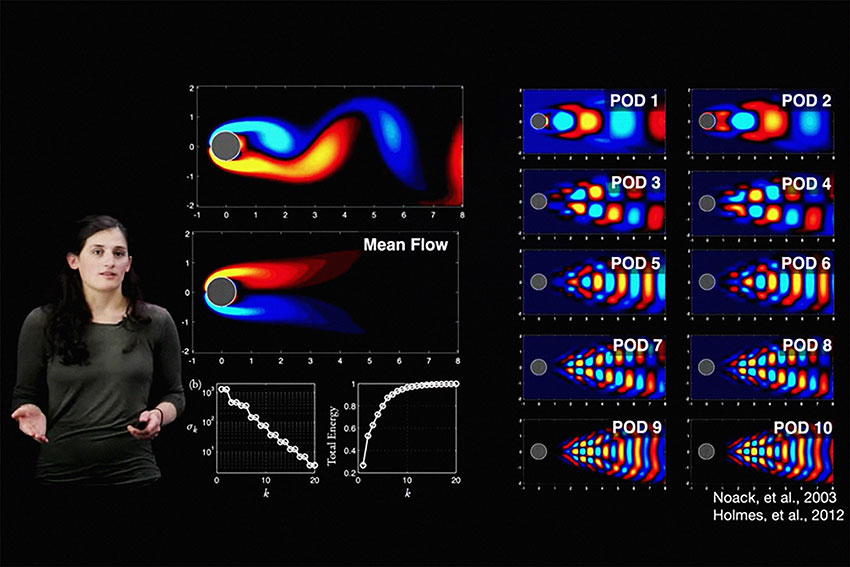 The Brunton Lab applies machine learning and other data science techniques to explore dynamic systems and controls, specializing in fluids.